Primary School Student Banned From Photos for Not Wearing Muslim Veil in Egypt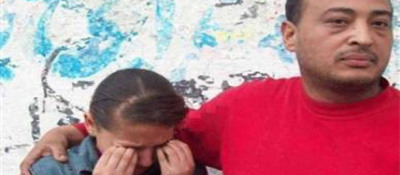 An Egyptian primary school student was prevented by the headmistress from taking a school photo with her classmates because her hair was not covered with a veil, sparking outrage among numerous groups in the region.
Heba Mohamed was set to take some photos with her classmates after receiving a certificate of appreciation for her excellence in Karate.
Even though the girl was greatly looking forward to the event, the headmaster of Alexandria's Asmaa Bint Abu Bakr Primary School reportedly prevented her from taking part with her friends as she does not wear a veil.
The media advisor for Egypt's minister of education, Mohamed el-Sorougy, has since confirmed that the school administration does not have the right to punish any student for not wearing a veil, but can punish students who do not follow the school's own dress code.
According to local news outlets, Sorougy has also said that the parents of any student who is faced with "extremist" actions regarding the veil may submit a complaint to the educational administration of the school, or to the educational directorate of the governorate, and request punitive measures against those who violate the law in this regard.
Egypt's Women's Union also condemned the incident, describing it as a tragedy. It said the student was morally assassinated.