Prince George to Cameo in 'Fireman Sam'; Prince William, Prince Harry to Appear in 'Star Wars: The Last Jedi'
Britain's princes are invading the big and small screen. Prince George, Prince William and Prince Harry will feature in cameos on two separate productions.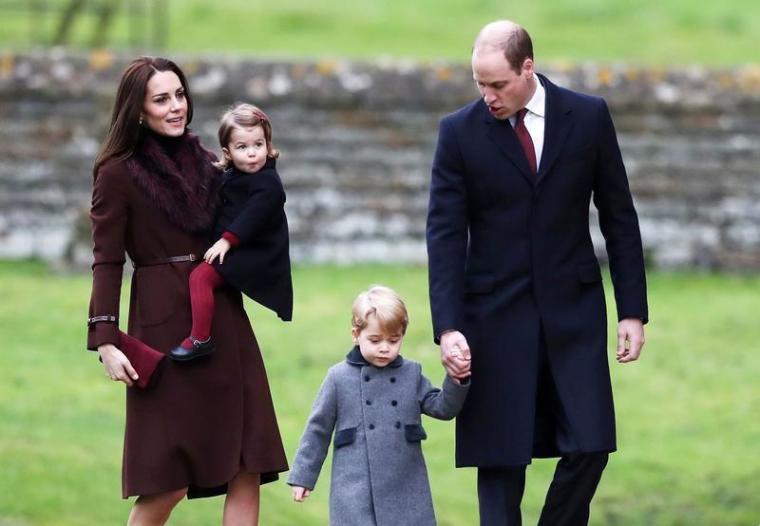 Four-year-old Prince George will reportedly appear in the U.K. children's show "Fireman Sam" for its 30th-anniversary presentation. Producers of the series learned that the little prince, who is third in line to the British throne, loves the kiddie show so they plan on making an episode featuring him.
"We're going to celebrate 'Fireman Sam' 30th anniversary by introducing a very special episode," producer Ian McCue said. "We heard that we have a very famous fan in Prince George, so we thought it would be really fun to bring a royal family to Pontypandy and see how the community reacts to that."
The "Fireman Sam" special episode, however, won't be on television until next year. Prince George's father and uncle's on-screen cameo, on the other hand, will be happening this December.
Prince William and Prince Harry shot a scene for the highly-anticipated flick "Star Wars: Last Jedi" in April 2016. The movie will finally debut in theaters on Friday, Dec. 15.
Viewers, however, won't likely recognize the royal brothers because they will be wearing masks and costumes as Storm Troopers. Other cast members, however, previously confirmed Prince William and Prince Harry were on the set last year and joined the production briefly.
Meanwhile, Prince George and Prince William will be spending the coming Christmas day differently with Princess Charlotte and Princess Catherine (Kate Middleton). The family usually celebrates this holiday with the Queen in Sandringham, but this year will be spent with the Middletons.
"Her Majesty understands that it is a dilemma that many young couples face and acknowledges how close Catherine's relationship is with her family," a royal source stated. "Indeed that is why she has long included Mr. and Mrs. Middleton in family events."