Pro-Choice Politicians 'Mislead' People on Planned Parenthood Services, Investigative Video Says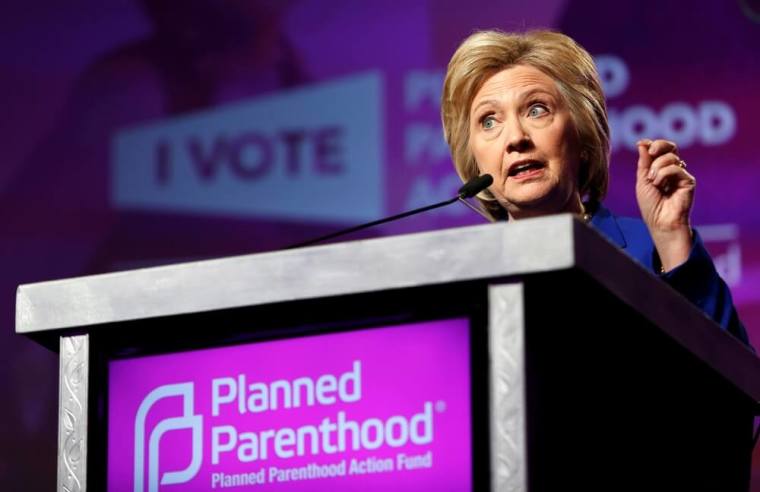 Pro-choice members of Congress "mislead women about Planned Parenthood," according to an investigative video released by a pro-life organization.
Live Action posted an investigative video to YouTube Monday contrasting statements by politicians claiming Planned Parenthood supports various women's health services with recordings from employees of Planned Parenthood stating that they do not provide such services.
"Politicians are claiming Planned Parenthood provides essential care for pregnant women, and should be funded by our tax dollars. But are they telling the truth?" reads the video's description.
"Women seeking pregnancy related services contact Planned Parenthood and cannot find the health care politicians promised them. All they find is abortion."
The video features public statements from politicians like former Democratic presidential hopeful Hillary Clinton, Senator Patty Murray, Representative Joe Kennedy, and Senator Kirsten Gillibrand.
"It's a mystery why politicians continue to spotlight virtually nonexistent and declining services at Planned Parenthood. Perhaps they get away with it because the mainstream media fails to fact check them," said Live Action in a statement shared with The Christian Post on Tuesday.
"The truth is that prenatal care isn't even offered at most Planned Parenthood facilities, and several of the organization's other services, like cancer screenings, have been decreasing for years."
Live Action's latest video draws from material posted by the pro-life group in January, in which they uploaded a video featuring recordings of phone conversations with several Planned Parenthood clinics in which the clinics said they do not provide prenatal care.
"Live Action contacted all 41 Planned Parenthood affiliates where undercover recording is permitted by state law, and only five facilities out of 97 said they provided prenatal care," read the description of the January video, titled "The Prenatal Care Deception."
Regarding the January video, which has garnered over 440,000 views, Planned Parenthood spokeswoman Mary Alice Carter acknowledged that not all Planned Parenthood clinics offer help for women who want to keep their baby, yet also denied the validity of Live Action's claims.
"It is safe to say that not every single one of our health centers provides prenatal care, and we've never said otherwise," said Carter to The New York Times earlier this year.
"This is obviously part of a continued campaign to try to discredit us even though investigation after investigation found no wrongdoing in any of our health centers."