Pro-Life Women Not Invited to 'Women's March on Washington'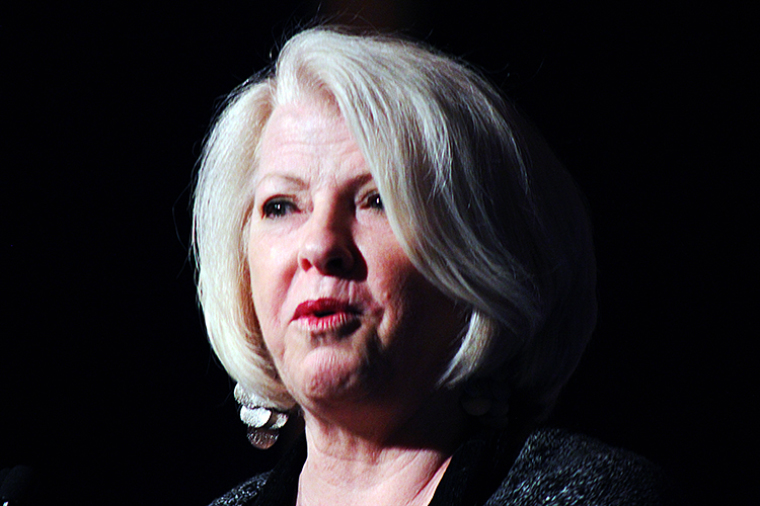 Pro-Life women leaders are expressing opposition to the Women's March on Washington, noting they were not invited and the march will attack pro-life initiatives.
Scheduled to take place in Washington, DC on Saturday, Jan. 21, the Women's March on Washington identifies itself as a major rally meant to emphasize the importance of women's rights.
"The Women's March on Washington will send a bold message to our new government on their first day in office, and to the world that women's rights are human rights. We stand together, recognizing that defending the most marginalized among us is defending all of us," noted the March's website.
"We call on all defenders of human rights to join us. This march is the first step towards unifying our communities, grounded in new relationships, to create change from the grassroots level up. We will not rest until women have parity and equity at all levels of leadership in society."
Marilyn Musgrave, former member of Congress who presently serves as vice president of Government Affairs for the pro-life group Susan B. Anthony List, told The Christian Post that she was "taken aback by" what she considered the March's "very old message" on abortion.
"The message seems like something that would come out in the 60s quite frankly. When you think of people like Gloria Steinem, back in the day when people were looking at abortion. The way they did then versus now where science is on our side and more and more people in this country are becoming pro-life," said Musgrave.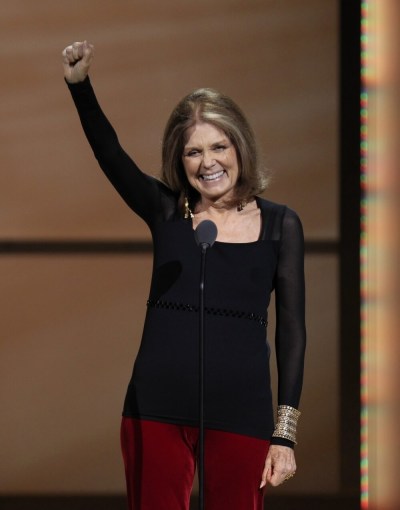 "So they have a very old message and our message is new in that the majority of Americans do not support late term abortion, they don't want their tax dollars going for abortion."
Despite the human rights rhetoric, Musgrave told CP that she felt the chief reason for the March was that Republican President-elect Donald Trump ran on a pro-life platform while his Democratic opponent ran on a staunchly pro-choice platform.
"He's made strong commitments to the prolife community: defunding Planned Parenthood, nominating prolife justices, supporting the Unborn Child Pain Capable Act," continued Musgrave.
"I think, quite frankly, that this march primarily is opposing president-elect Trump because of his pro-life commitments ... Of course, there are other things too, but when you invite someone like Gloria Steinem, the message is all about abortion on demand."
While the Women's March on Washington does not, as of Tuesday, have an official pro-choice position, the March has partnered with multiple groups known for their support for increased abortion access.
On the "Partners" page of the March's website, organizations connected to the March include Planned Parenthood, the Center for Reproductive Rights, the National Organization for Women, and NARAL Pro-Choice America.
In late December, longtime pro-choice feminist activist Gloria Steinem officially signed on as a partner to the March.
"Our Constitution does not begin with 'I, the President.' It begins with, 'We, the People'," stated Steinem, as reported by Slate.
"I am proud to be one of thousands who will come to Washington to make clear that we will keep working for a democracy in which we are linked as human beings, not ranked by race or gender or class or any other label."
Pro-life groups like the SBA List and Feminists for Life told CP that they were not contacted by March organizers about partnering with them for the event.
Serrin Foster, president of Feminists for Life, told CP that she felt it was "unfortunate that a demonstration purporting to be a women's march is allying with those who oppose the principles to which our feminist foremothers dedicated their lives."
"The first-wave feminists, the suffragists, were, without known exception, adamantly opposed to abortion. Abortion does not serve the unmet needs of women and is evidence of our failure to meet those needs," explained Foster.
The week after the Women's March on Washington, the annual March for Life will come to Washington, DC to advocate for pro-life policy efforts.
The Christian Post sent multiple requests to the Women's March on Washington organizers, however they did not return comment by press time.