Producer Judd Apatow Says President Trump Needs to Read the Bible
Movie producer and director Judd Apatow thinks U.S. President Donald Trump should read the Bible to teach him "some of the basic ideas preached by Jesus Christ."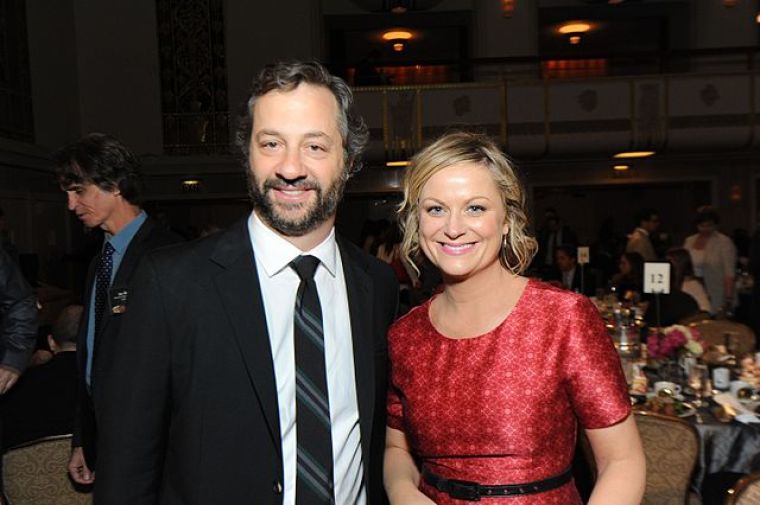 The "Trainwreck" director was among the 28 media personalities approached by The Hollywood Reporter, which asked them to suggest a reading list for the president.
Apatow initially stated that book recommendations to the 45th president of the United States seemed futile as "people say he does not read." He went on to make a slight jab at Trump's mental condition and its connection with reading.
The 49-year-old comedian then suggested that the president read the Bible.
"If he were to read, I think he should start with the Bible," said Apatow. "He pretends to be religious but has shown zero familiarity with what is written in the Bible or the New Testament."
During last year's campaign trail, Trump misread a Bible verse while speaking to students at Liberty University in what seemed to be his attempt to court the Christian community.
Instead of saying, "second," Trump attributed a verse as "Two Corinthians," much to the chagrin of those in attendance.
Apatow said he believes that the teachings of Jesus Christ written in the Bible will benefit Trump tremendously.
"He probably needs to learn some of the basic ideas preached by Jesus Christ," said the "Girls" producer. "He talks a lot about the poor, but his ideas only serve the rich. His core ideals could not be less Christ-like."
Apatow remains one of Hollywood's vocal critiques of the president. Since Trump sat at the White House, he has not minced words in his stand-up comedy skits that featured the president.
In one comedy act, the director alluded to Trump's election victory, saying, "I feel like I've just been raped and I just don't know if I'm going to get murdered."
Apatow also recommended Al Gore's "An Inconvenient Truth" and "Ill Will" for the president's reading fare.