Christian prof faces backlash on Twitter for sharing theologian's quote saying God is not 'feminine'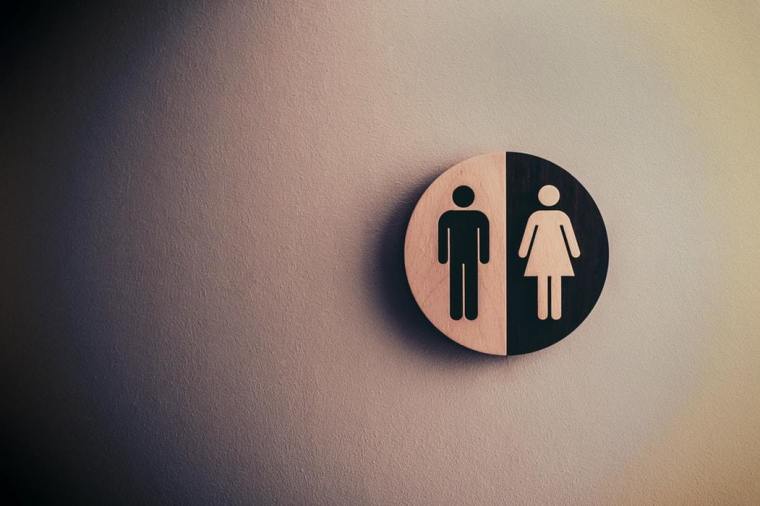 What happens when you tweet in 2023 that God is not "feminine"?
Denny Burk, a professor of Biblical Studies at Boyce College, the undergraduate school of the Southern Baptist Theological Seminary in Louisville, Kentucky, found out firsthand after he shared a few quotes from the book The Christian Family, written by Dutch Calvinist theologian Herman Bavinck. 
In a blog post Monday, Burk shared a statement from Bavinck in which the author wrote, "God is never portrayed or presented as being feminine" in the pages of Scripture.
After receiving "a lot of negative interaction" following the tweet, Burk offered additional context for Bavinck's statement in which Bavinck discusses how the Bible portrays God with respect to the exclusiveness of sexual characteristics.
Bavinck writes: "Scripture speaks in a very human way about the essence of God, but it never transfers the sexual differentiation to him; God is never portrayed or presented as being feminine…God is a Father who takes pity on his children, but he also comforts like a mother comforts her son."
That context, however, failed to stop a torrent of responses to Burk's tweet, many of which Burk said "ranged from dismissive to derogatory to hateful."
Pointing out that Bavinck is "everywhere clear that God is Spirit and does not have a sexed body," Burk shared another quote from Bavinck's work Reformed Dogmatics in which he writes, "God is a unique substance, distinct from the universe, immaterial, imperceptible to the human senses, without composition or extension."
Some of his followers pointed to Luke 13:34 as a proof text attempting to show, as Burk put it, that God is just as much feminine as masculine."
But, Burk explained, when Jesus grieved over wanting to gather Jerusalem "just as a hen gathers her brood under her wings," it was not to portray God as a type of "mother-hen," but rather the heart of God Himself in the context of motherly love.
Burke argued that many of his readers were confusing the analogy of God as a mother-hen with God possessing the identity of a mother: "Analogy and identity are not the same thing. God is a Father (identity). While he may comfort like a mother (analogy), he is not himself a mother (identity)."
"Yes, there are the sundry analogies like Luke 13:34, but these don't provide us the grammar for God's Trinitarian nature — a grammar which is unambiguously Fatherly and Son-ly," Burk wrote.
"Some feminist theologians simply cannot abide the Bible's revelation of God as Father and Son. For them, these terms reflect a destructive patriarchy that needs to be dismantled and deconstructed. They believe the Bible's revelation of Father, Son and Holy Spirit need to be replaced."
While the use of male pronouns for both the Father and the Son throughout the Old and New Testaments is undeniable, some liberal theologians have long sought to undermine the historical and theological foundations of the Church by asserting alternative theses on His gender identification.
In 2012, Susannah Cornwall, a professor at Manchester University's Lincoln Theological Institute, wrote that the idea that Jesus was male is "simply a best guess."
Her paper, titled "Intersex & Ontology, A Response to The Church, Women Bishops and Provision," stated that it is impossible to know "with any certainty" that Jesus did not have both male and female organs.
In response to Cornwall's paper, Peter Mullen, a vicar with the Church of England, wrote a response refuting her claims, saying that "the gospels were written in Greek and they always use the male pronoun [to] refer to Jesus. Not once do they use the equally available feminine or neuter pronouns."
Some pop culture works have also tried to paint a feminine view of God, including The Shack by William Paul Young, a fictional novel in which God the Father is portrayed as a woman, as was the person of the Holy Spirit. The Shack was made into a movie in 2017.
The following year, pop singer Ariana Grande sparked controversy with her hit song "God is a Woman," which went on to receive over 159 million views. Rapper and singer Cee Lo released a song with the same title in 2016.
The son of a Baptist minister, Green stated in the song, "Although this idea is untraditional, I think God is a woman."
That same year, a group of female clergy in the Church of England called on church leaders to describe God as both a "he" and a "she."
Scripture contains roughly 170 references to God as "Father." The New Testament also includes nearly 160 quotes by Jesus — who is called, among other titles, the Son of God and the Son of Man — referring to His "Father."
In the Gospel of John, Jesus is said to have shared the glory of the only begotten of the Father (John 1:14) and declares that "I and the Father are one" (John 10:30), further underscoring the biblical truth of the incarnation of God in human form.