PTC's Top 3 Best, Worst New TV Shows This Fall: No. 1 FOX's 'Pitch'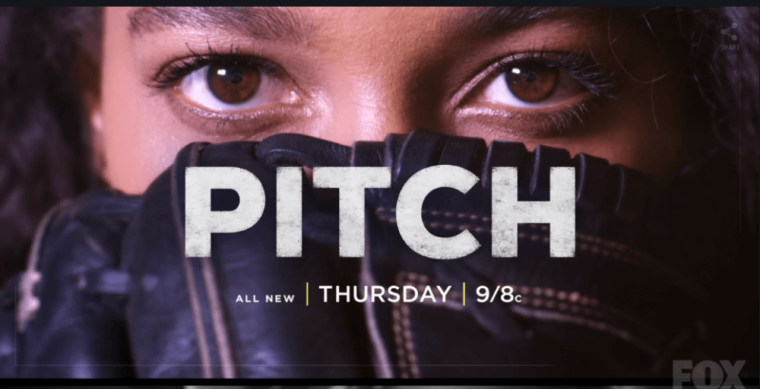 New TV shows coming this fall are better than what the Parents Television Council has seen for the past few years, markedly veering away from the serial killer genre pattern and moving toward family comedies, says a PTC official.
PTC's Head of Research Operations Christopher Gildemeister prescreened many of the major networks' TV fall lineup (from NBC, Fox, ABC, CBS). Although he said that he has not screened absolutely every new show coming out this fall, he told The Christian Post during an interview Monday, "There may be something out there much better or much worse — I doubt it."
Gildemeister said that the landscape of network TV this year seems to have improved. "This year is better than the last couple previous years have been. The good shows are better than (the ones) that got broadcast in past years, and the bad ones are not as bad — (as) they have been in the past.
He added that in the past couple of years network TV leaned more toward dramas that involved serial killers, but that has changed.
"We've gotten away from that now," he told CP. "It seems like they (major TV networks) tend to be turning back more towards family comedies, light-hearted sitcoms, and there's some really good original dramas this year that prove — in spite of what some critics may say — you don't have to have tons of sex and gore to tell an emotionally-involving dramatic story."
Coming in at #1 on PTC's List
Fox's "Pitch"
As described by Fox: A tough and gifted athlete is vaulted into instant fame when she's called up by the San Diego Padres to make her Major League debut.
PTC explains why "Pitch" is a show that viewers should be watching.
"It's a wonderful, wonderful drama about the first woman pitcher in Major League Baseball ... a wonderful, wonderful story because it's so very human," said Gildemeister.
"If you think about real life — what would happen if a Major League team hired a woman as their pitcher? The media would just blow up. It would be insane. All the girls would all of sudden be watching baseball ... "
Gildemeister told The Christian Post that female MLB pitcher Ginny Baker's (Kylie Bunbury) sudden fame raises a slew of questions that the show tackles: is she really enjoying playing in the MLB or is she simply trying to satisfy her father who pushed her to play? Now that she's made it into the big leagues, and become a role model for millions of people — especially girls and young women — is she really up to it?
An added layer of complexity, of course, is how Baker interacts with her teammates. Will she be well received?
Gildemeister said, "She has to deal with the other people on the team who are all men. Some of them resent her because she's a woman. Some because she's a better player than they are. The captain of the team doesn't have a problem with her being a woman. But he's like: woah, she's got to prove herself just like anybody would."
BEST
1. Fox's "Pitch"
2. NBC's "This Is Us"
3. ABC's "Designated Survivor"
WORST
1. Fox's "Son of Zorn"
2. ABC's "American Housewife"
3. CBS' "Bull"
See a trailer of "Pitch" below.