Queen Latifah Portrays Gospel Singer on a Quest to Save Souls in New Fox Series 'Star' (Trailer)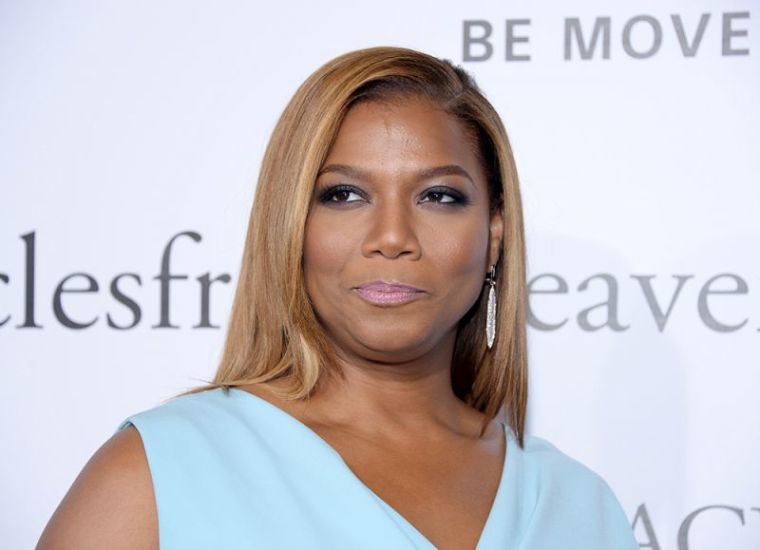 Hip-hop artist Queen Latifah has a new leading role in the upcoming Lee Daniels series, "Star," on Fox as a gospel singer who looks after the well-being of a group of young girls on a quest to find success. 
Latifah was a guest on "The View" Monday to talk about the upcoming Fox series where co-host Whoopi Goldberg praised her character as a gospel singer who makes sure the girls "do not sell their soul" to make it into the music business.
"It is incredible! It grabs you from the moment it begins, in the vein of 'Empire,' but completely different. It has that excitement and it's going to leave you wanting more next week," Latifah said, describing the series. 
The New Jersey native has been in the music business for 30 years and has gone from rapping about U.N.I.T.Y to becoming an award-winning actress. Latifah said while shooting the new series that she saw her own life in the script.
In the series, Daniels tells the story of three young singers who are trying to make it in the music business. The plot surrounds Star (Jude Demorest), who is determined to make her voice heard. An orphan who teams up with her biological sister, Simone (Brittany O'Grady), and Alexandra (Ryan Destiny), a girl Star met on Instagram to start the ultimate girl group.
Star looks to Latifah's character, her long-lost godmother, Carlotta, for guidance as she realizes starting a girl group isn't easy. The obstacles Star is met with include an abusive relationship in her home environment and trying to get her sister and friend to actually like each other.
In "Star," Latifah plays a mother figure to Star and Simone. When her character is thrown into the mix she struggles to reconnect with the girls and their desire to want to become singers. She's also forced to come to terms with her past and how she struggled to make it in the music industry.
Both Daniels and Latifah have wanted to collaborate for some time and this role was written specifically with Latifah in mind.
"Lee and I have been talking about different ideas for about three or four years. And finally he had this idea. He sent me a 13-page treatment of what he saw this show as," Latifah told The Root. "It was completely different from what was out there. And seeing his vision on it sounded like a cool project to do."
"Star" premieres on the Fox network at 9 p.m. ET on Wednesday, Dec. 14.