Tyrese Gibson Prepares Fans for Controversial Role of Twisted Pastor in New Series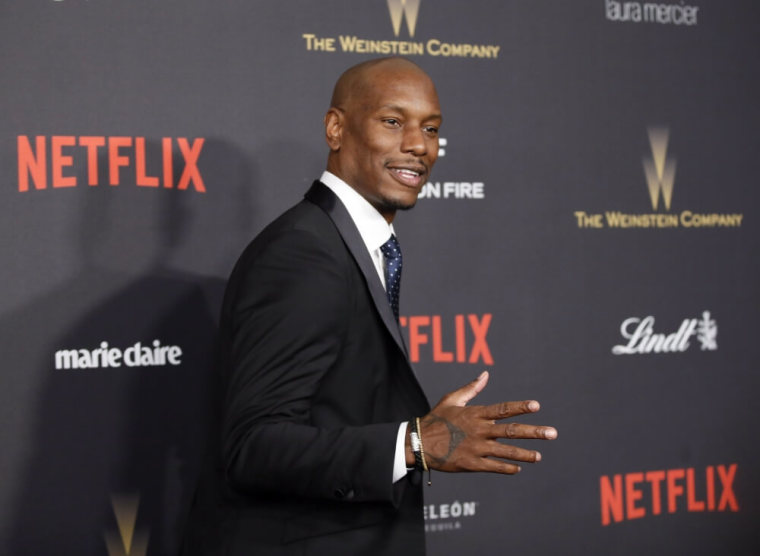 Tyrese Gibson has become known as an action star on the big screen, but the actor and singer is now entering the television world as a corrupt preacher who he believes will ruffle a lot of feathers.
"This character is going to piss off a lot of people - I play a twisted pastor I will just leave it at that...... #Star #Fox[Lee Daniels] created another monster - Dec 14th debut get ready people," Gibson wrote to his fans on Instagram.
On the upcoming Fox series "Star," Gibson will play Pastor Bobby Harris, the love interest of Queen Latifah who will portray Carlotta Brown. While viewers will have to watch the show to see Gibson's storyline, Deadline is giving away some clues about what people can expect.
"Gibson will play Pastor Bobby Harris, a leader and confidant to many who presides over Carlotta Brown's (Queen Latifah) warm congregation. A handsome ex-thug, who has, like Carlotta, turned his life over to God," a description of Gibson's character on Deadline reads. "Carlotta and Pastor Harris begin a relationship that will be challenged on many fronts and which will ultimately create a crisis of faith for them both."
Aside from Gibson and Queen Latifah's recurring roles, the show "Star" features seasoned actors Benjamin Bratt and Nicholas Gonzalez along with celebrity guest appearances. The series created by Lee Daniels ("Empire") centers around three young singers who are trying to break into the music industry.
The two foster sisters, Star Davis (Jude Demorest) and Simone Davis (Brittany O'Grady) team up with fellow singer Alex Crane (Ryan Destiny) to get the attention of their late mother's friend, Coretta, while she sings in church. While Pastor Harris and Coretta's romantic relationship will be explored on the show, executive producer Daniels previously told Variety that he was inspired to create the series based on his own life experiences.
When he was struggling to make it into Hollywood, Daniels remembers having little more than a church to lean on.
"This is about those days I first landed in Hollywood and the struggle, living in the back of my car and the back of my church and not really having a mentor," Daniels revealed to Variety.
A number of the people involved in Daniels new show have ties to church. While Gibson and Queen Latifah have spoken up about their Christian faith in the past, rookie actress Jude Demorest who plays Star Davis in the upcoming series honed her talent in church.
"I grew up in church, seven days a week. The service was very music-driven, so the pastor created a performing-arts school down the street," Demorest told Vanity Fair. "There was drama, dance, and choir rehearsal—it was my training."