R.C. Sproul Jr. Resigns From Ligonier Ministries a Year After Ashley Madison Confession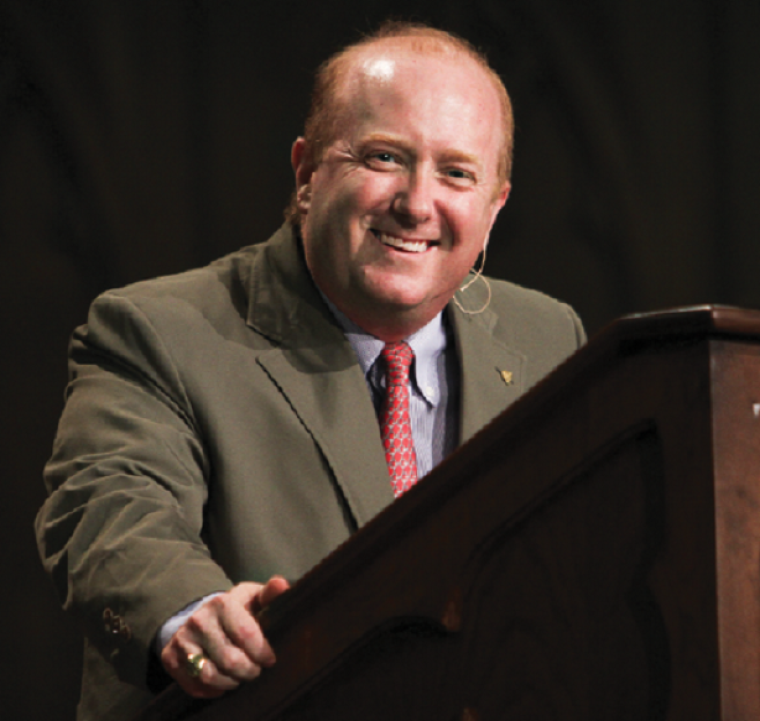 Just over a year after he was suspended by the board of Ligonier Ministries for visiting the adultery website Ashley Madison in a "moment of weakness" in 2014, R.C. Sproul Jr., whose father Robert Charles Sproul founded Ligonier Ministries, has resigned.
In a statement released by Ligonier Ministries on Monday, the organization said the younger Sproul was removing himself from ministry for "personal reasons."
"Last Friday, the board of directors of Ligonier Ministries and Reformation Bible College received and affirmed the resignation of Dr. R.C. Sproul Jr. He is stepping away from his duties at the ministry and the college for personal reasons. This was communicated by phone to his father, Dr. R.C. Sproul, the founder of Ligonier Ministries and chancellor of Reformation Bible College, and it was later communicated in writing to the entire board of directors of Ligonier Ministries," the statement said.
"We support the Sproul family and give thanks for the many edifying contributions of Dr. Sproul Jr. over the years through his work at the ministry and the college. We believe he will be well cared for by his church during this time of transition, and we pray for him in his future endeavors," it ended.
Last summer after Ashley Madison revealed that its database of some 37 million users at the time had been breached by hackers, Sproul Jr. confessed to briefly using it.
"In August 2014, in a moment of weakness, pain, and from an unhealthy curiosity, I visited Ashley Madison. My goal was not to gather research for critical commentary, but to fan the flames of my imagination," the 51-year-old Calvinist Christian minister, theologian and widower wrote in a post on his now suspended website.
Sproul's wife died in 2011. He is the father of eight and grandfather of one.
He said his activity on the website did not result in any physical relationships, but explained that he "felt the grace of fear" and "the grace of shame."
"I was there long enough to leave an old email address. And within minutes I left, never to return. I did not sign up for their service or interact with any clients. I have always remained faithful to my wife even after her passing," he said.
For visiting the website, Sproul said he was suspended until July 1, 2016, and that he had received God's forgiveness.
"The grace of God's judgment bore its fruit, and by His grace I repented of my sin. By His grace, I have also received His forgiveness, the outworking of His love," he wrote. "Prophetic providence had done its good office. Jesus died for this sin, but there are still earthly consequences.
"With the revelation of the hack has come the revelation of my sin. I recently informed the board of Ligonier Ministries, which has handled the matter internally, having suspended me until July 1, 2016. I also informed my presbytery which is also handling the matter internally. And now the world is informed. My sin, sadly, has impacted those who are innocent — my colleagues, friends, and family. I have and will continue to seek their forgiveness. I covet your prayers."
Critics like Brent Detwiler, a former Sovereign Grace pastor now noted as a controversial whistleblower, charged, however, that Sproul was not completely forthcoming about his relationship with Ashley Madison.
As a result of the Ashley Madison scandal, Detwiler noted that Sproul was also suspended from his pastoral duties at Heritage Church in Tennessee and Ascension Presbyterian Church in Florida.