Rachel Held Evans apologizes for implying Jesus was racist for calling woman a dog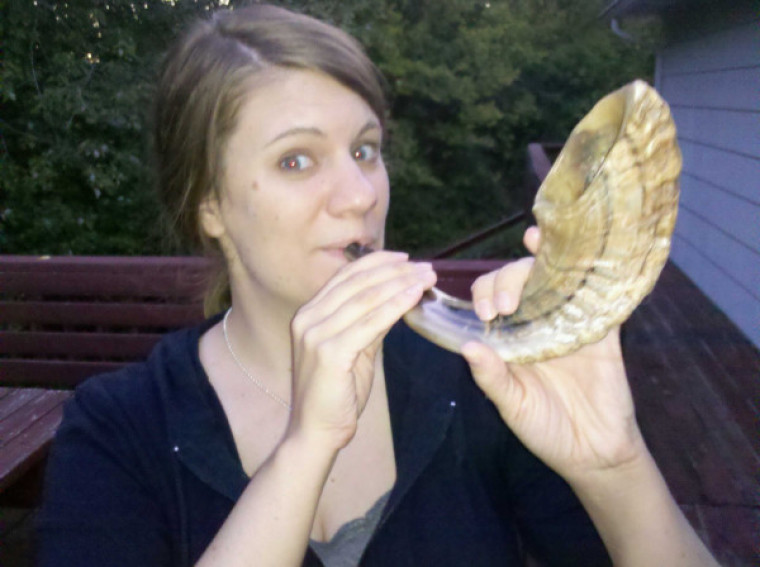 Christian author Rachel Held Evans has offered an apology and said that she didn't mean to imply that Jesus Christ was racist for calling a Canaanite woman a "dog."
"I should have crafted this thread more carefully. I apologize. To clarify: I don't think Jesus sinned, and I don't think Jesus was racist. This is a difficult text, but I'd like there to be room for interpretations in which Jesus is genuinely moved & influenced by the woman," Evans posted in a tweet on Saturday.
She had wrote last week: "It's fear of Jesus' humanity, I think, that keeps us from interpreting the story of the Syrophoenician/Canaanite woman as a story about a man changing his mind about his racial bias when confronted with the humanity (and chutzpah!) of another person. But that's a tricky one."
The Biblical passage in question refers to Matthew 15:21-28, where Jesus' disciples inform Him that a Canaanite woman is pleading for her demon-possessed daughter to be helped. 
Although the disciples advise Him otherwise, Jesus agrees to meet with the woman. When she asks Him for help while kneeling on the ground, He replies: "It is not right to take the children's bread and toss it to the dogs." After the woman shows faith, Jesus agrees to help her daughter.
As Australian theologian and New Testament scholar Michael F. Bird wrote on his blog on Saturday, in a response to Evans, there is a lot of context to consider behind the passage, however.
Bird quoted from Jesus and the Origins of the Gentile Mission, his PhD thesis on the topic, where he explains:
"The pejorative insult 'dog' is frequent in Israel's sacred traditions and second-temple Jewish literature. Such dogs in the Jewish view were not domesticated pets but wild, unclean scavengers. In a midrash on Psalm 4, Gentiles are compared to dogs at the eschatological banquet, where the dogs get to eat, but do not dine as sumptuously as the invited guests."
Bird later summarizes that Jesus "rejected her (the Canaanite woman's) request because of who she was, a Gentile.' Yet if one examines the saying in its narrative context (assuming the saying and narrative historically go together), it reflects more of an ironic quip, in which Jesus' harsh words may have been designed to invite the woman's witty reply (e.g. Mk. 7.29: 'because you have said this')."
"He acknowledges the validity of the woman's reply that Israel's blessings can, even in limited ways, extend to Gentiles, a theme found elsewhere in the Jesus tradition (e.g. Lk. 4.25-27)," Bird adds.
Evans, who in 2014 announced she is leaving evangelicalism, in part due to her support for same-sex marriage, engaged in a conversation with several others on Twitter on the topic, and positioned on Sunday that the passage remains open to interpretation.
"I know Jesus used questions in a teaching manner often, a la the rhetorical conventions of second temple Judaism; not 100 percent sure that's what's happening here but it was obviously a mistake to tweet my half-baked thoughts on the passage," the author wrote.