Rapper Kendrick Lamar Visits the Vatican After Winning Pulitzer Prize for Album Centered on God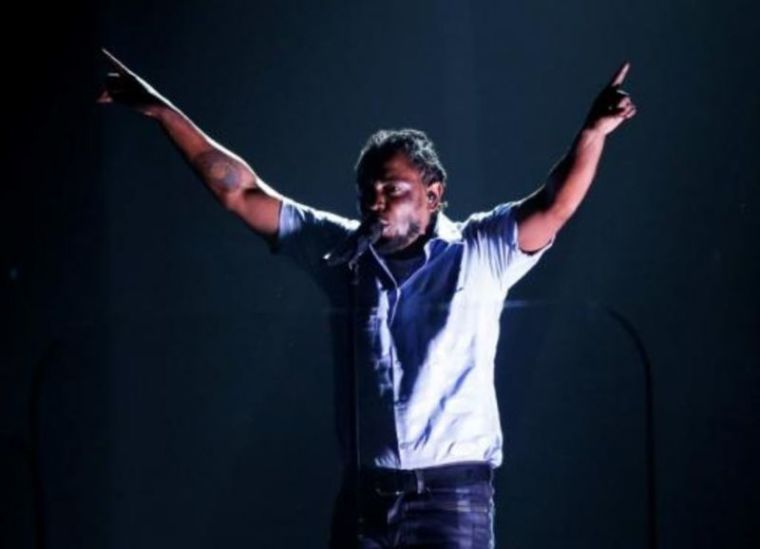 Kendrick Lamar is the first rapper in history to ever win a Pulitzer Prize. To celebrate this prestigious honor, he and his fiance, Whitney Alford, took a Roman holiday and saw the Vatican.
Lamar and his future wife were spotted with their entourage at the Vatican, according to photos posted by TMZ . They were snapped visiting various museums, restaurants and popular sites in Rome. The celebrity was well protected by his bodyguard and the group was seemly not bothered to sign autographs or take pictures by tourist at all.
The rapper, who is barely seen in public, took this trip to the holy city on the heels of winning the Pulitzer Prize for his album Damn, which was released in April 2017. The musical piece joined by the likes of Kanye West and Chance the Rapper contains faith and religious themes throughout the record.
In a March 2017 interview with The New York Times, Lamar spoke about the creative direction for the album. He said "God" is the "biggest missing component in life" so that is who the album is focused around.
"I think now, how wayward things have gone within the past few months, my focus is ultimately going back to my community and the other communities around the world where they're doing the groundwork. 'To Pimp a Butterfly' was addressing the problem. I'm in a space now where I'm not addressing the problem anymore," he told the outlet. "We're in a time where we exclude one major component out of this whole thing called life: God. Nobody speaks on it because it's almost in conflict with what's going on in the world when you talk about politics and government and the system."
When asked if the record will focus solely on religion, he replied, "It's very urgent."
A seven time Grammy award winner, Lamar has also spoken about his faith being rooted in the Bible many times before, even crediting his grandmother for teaching him about the rapture.
Follow Jeannie Law on Twitter:
@jlawcp