Rapper 'The Game' Defends Love for God While Criticized for Lifestyle
Jayceon "The Game" Taylor has been speaking about his upcoming "Jesus Piece" album which was inspired by his Christian faith, and now the rapper is speaking about the importance of tithing along with being judged by other followers of Jesus Christ.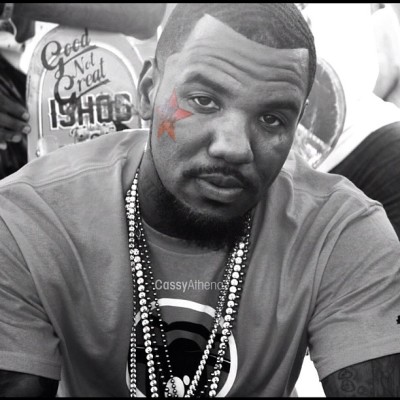 Taylor, 32, was baptized at Bishop Noel Jones' City of Refuge Church in Gardena, Calif., last year. However, the rapper has publicly admitted to struggling with completely letting go of his former lifestyle.
Although the rapper has publicly admitted to smoking, drinking and going to strip clubs still, he recently told Rap-Up TV that it is tough speaking about his Christian faith because of the judgment that he receives.
"You want to believe in God, but you don't want to be criticized and ridiculed by people who think that they're better than you," he told Rap-Up TV. "I don't want to feel like I can't love God or appreciate Jesus and have to put down that blunt. I want to smoke, maybe shower up, then go to church. Get the word, walk out of church, maybe smoke again, maybe hit up a strip club or two and do me, but I don't want to be ridiculed."
A number of The Christian Post readers questioned Taylor's position after reading about the rapper in a previous report titled "Rapper 'The Game' Says 'You Can Still Have Swag, Be Christian,'" where he also spoke about smoking and going to strip clubs.
One person questioned the rapper's Christianity after reading the story.
"Jayceon is NOT a Christian quite yet. He was not Born Again from his statement (false testimony) given," one person commented. "You will no longer yearn for your old self after your sins are washed away in the Blood of Christ's sacrifice. Not saying I'm perfect because I still stumble quite often (God knows this), however, I know you can't gleefully keep sin in your spirit and God simultaneously. God doesn't listen to sinners, Jayceon. You'd know this without anybody telling you if you truly were Born Again."
However, another person thought Christians should be less judgmental when hearing about Taylor's story.
"Where are the Christians who will welcome Jayceon into the spiritual family of God and lend him words of support and encouragement? If anything, he is only 100 percent honest. He is a Christian and he wants to walk the Christian walk, but he still loves ungodly things," the CP reader commented. "What Christian doesn't have things of the world that they still desire? Perhaps the perfect ones don't. God bless you Jayceon and I'm praying for you."
While Taylor may disagree with some Christians about what makes him a man of Christian faith, the rapper did say he feels strongly about tithing. "The Game" spoke out against rappers who spend more money on jewelry meant to symbolize Jesus Christ but would not put an adequate amount of money in the collection plate at their church.
"We spend $25-50,000 on a Jesus piece, but then we're reluctant to put $100 in the collection plate," he told Rap-Up TV. "We'll talk about how we love God, but we won't give nothing back."