Ray Comfort: This One Question Determines if People Need 'Life-Saving' Spiritual Operation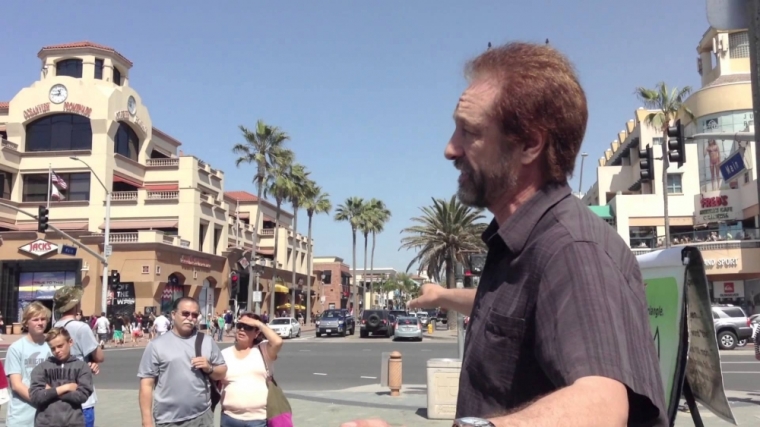 Evangelist Ray Comfort has said that although most people in the world believe they are good, failing to acknowledge one's own sins is a sure way to point out people who need urgent biblical correction.
In a Facebook post on Thursday, Comfort cited Proverbs 20:6, which reads: "Most men will proclaim every one his own goodness: but a faithful man who can find?"
He suggested that even people who don't believe in the Bible would agree with the verse, and claimed that "almost every human being thinks that they are morally good."
The evangelist said that the question "Would you consider yourself to be a good person?" is a "probe of the scalpel to see if surgery is necessary," however, as people who believe themselves to be good are failing to see their own mistakes.
"If there is self-righteousness present, the patient needs a life-saving operation. He needs the law to bring the knowledge of sin," Comfort wrote.
He also told his Facebook followers about Jesus' actions in Mark 10:19, where Christ tells a rich young man that he can strive to be good by following the Ten Commandments.
"We need to do the same, to prepare sinners' hearts for the message of the cross," Comfort wrote.
The New Zealand-born evangelist, who recently released his documentary film "The Atheist Delusion," said back in September that he never leads people in the "sinner's prayer" when ministering to them.
"I regularly pray with people off camera," he said, before explaining why he doesn't lead people in what is known as the sinner's prayer. It's similar to the difference between a 'shotgun' wedding, and one where the bride and groom make vows because they want to," Comfort said in a video message response to one viewer who posed the question.
"Many who make decisions for Christ nowadays are shotgun weddings. They are manipulated by man rather than born of God, and it has filled our churches with false converts," he added.
Comfort has made numerous attempts to reach out to the secular community, and has met and talked with some predominant atheists, such as author Lawrence Krauss and Las Vegas entertainer Penn Jillette at June's "Reason Rally" secular gathering in Washington, D.C.
Comfort said that even though it is not a pleasant topic, one of the main discussion areas he focuses on in his talks with atheists is Hell.
"The accusation of the skeptic is that we use the threat of Hell to control the weak-minded. That may be true of some religions that hold their power because they control the masses, but the second the skeptic finds himself in Hell he will know that we only warned of it because we loved him," Comfort explained in another Facebook message.