RC Sproul Jr. Avoids Prison, Takes Plea Deal for Driving Drunk With Kids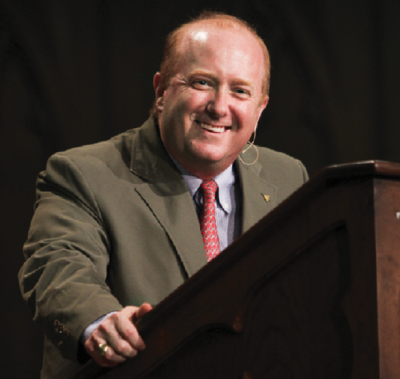 Four days before he was set to go on trial this month for allegedly driving drunk with two of his underage children in his vehicle, R.C. Sproul Jr., the embattled son of Ligonier Ministries founder Robert Charles Sproul, agreed to a plea deal that will keep him out of prison as long as he obeys the law.
A CP report first revealed that Sproul Jr. resigned from Ligonier Ministries last fall shortly after he was arrested in Indiana for drunk driving.
The summary of charges stemming from the incident shows that Sproul was hit with two class A misdemeanors: operating a vehicle with alcohol concentration equivalent to .15 or more, and operating a vehicle while intoxicated, endangering a person. He was also charged with two felonies for operating a vehicle while intoxicated or under the influence of a controlled substance with a passenger younger than 18; and neglect of a dependent in a way that the dependent was endangered.
Information from the Indiana court system shows that on June 2, three of the four charges against Sproul Jr. were dismissed with prejudice except the charge for operating a vehicle while intoxicated or under the influence of a controlled substance with a passenger younger than 18. For this charge, he agreed to a suspended sentence of a year and 183 days.
A certified copy of the affidavit of probable cause against Sproul Jr. acquired by The Christian Post shows that at about 8:28 p.m. on Nov. 29, Allen County Police Officer Paul Heffner observed the former minister driving left of the center line, failed to maintain his lane, drove off the roadway, struck a curb and was weaving.
He was also driving at 30 mph for at least 2 miles with a flat tire on I-469.
When he was eventually stopped, the officer observed that he needed support to walk, he swayed, mumbled and had a moderate smell of alcohol on his breath. A chemical test later revealed his blood alcohol content as 0.175.
Sproul Jr. has been making headlines since the summer 2015 when he confessed to briefly using spouse cheating website Ashley Madison after it was revealed that its database of some 37 million users at the time had been breached by hackers.
"In August 2014, in a moment of weakness, pain, and from an unhealthy curiosity, I visited Ashley Madison. My goal was not to gather research for critical commentary, but to fan the flames of my imagination," the 51-year-old Calvinist Christian minister, theologian and widower wrote. His wife died in 2011. He is the father of eight and grandfather of one.
"I was there long enough to leave an old email address. And within minutes I left, never to return. I did not sign up for their service or interact with any clients. I have always remained faithful to my wife even after her passing," he explained.
He said his activity on the website did not result in any physical relationships, but explained that he "felt the grace of fear" and "the grace of shame."