'Real Housewives of Beverly Hills' Lisa, Yolanda Want Shiva Safai to Join Cast?
'Real Housewives of Beverly Hills' Lisa, Yolanda Want Shiva Safai to Join Cast?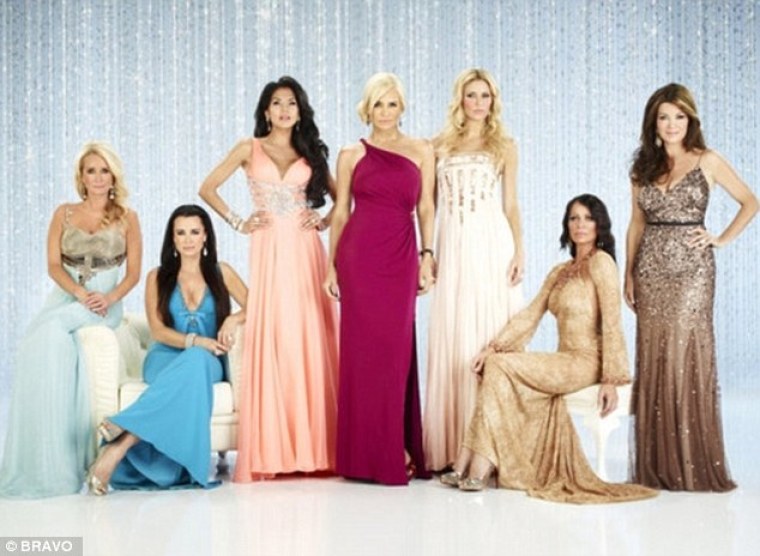 "Real Housewives of Beverly Hills" stars Lisa Vanderpump and Yolanda Foster are reportedly pushing for a mutual friend to join the cast next season.
Socialite Shiva Safai, who has made a few appearances on the show, is the fiancée of Foster's ex-husband Mohammed Hadid. Bravo TV producers are said to be in the process of casting new housewives for season 5.
"Both Lisa and Yolanda are telling Shiva she needs to join the cast and they want her to appear on the next season," a source told RadarOnline.com.
"Shiva is not only gorgeous, but she is a true class act. Everyone loves her ... In fact, despite being divorced from Mohammed, Yolanda encouraged him to marry Shiva," the source continued adding "Yolanda and Mohammed have remained very close after their divorce because they have three children together."
On Wednesday reports revealed season four additions Carlton Gebbia and Joyce Giraud will likely not return next season. While both women each brought some level of drama to the hit reality TV show, producers reportedly believe that viewers do not find them to be exciting enough, according to TMZ.com.
In addition, veteran housewife Kim Richards will also be let go at the end of the season due to her alleged lack of storylines.
"The network is not entirely happy with the ratings for the current season of Beverly Hills and sadly, despite being Paris Hilton's aunt, [Kim] has little going on in her life," a production source told RadarOnline.com. "Viewers don't care about watching Kim's dog getting training. It's boring!"
Richards' sister Kyle, who has been a strong source of support in recent years, is said to be furious over Bravo's alleged plans to fire the mother of four. While the two have often bickered in the past, they appear to be closer than ever this season and as a result Kyle is reportedly threatening to quit if her sister is fired.
"As you can imagine, Kyle is very unhappy about Bravo's plans. She has made no secret of that fact that she'll threaten to quit if her sister is fired," the insider revealed adding that the show is the "only steady income that Kim has and Kyle doesn't want to financially support her again."