Rebekah Lyons unveils 5 strategies for cultivating mental resilience amid mental health crisis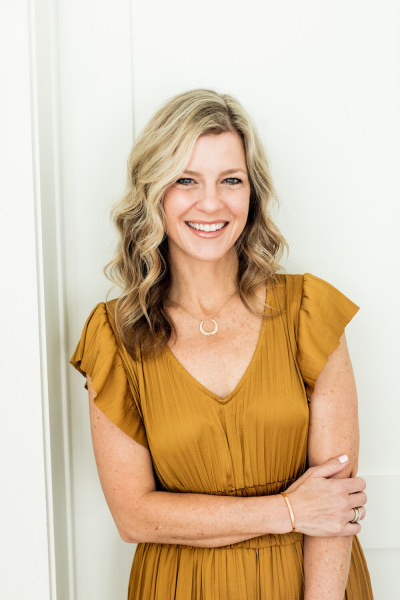 Bestselling author Rebekah Lyons is dedicated to empowering Christians in cultivating mental resilience, a skill she believes has been lost in modern culture, as evidenced in the aftermath of the COVID-19 pandemic and lockdowns.
"We need to develop some muscle and some skills for resilience," the speaker, author and mother-of-four told The Christian Post. 
"What did other centuries do? What are we missing? How do we put those building blocks back into our lives for our generation? We need to stop repeating, 'We are the most depressed, anxious, angry civilization that we've seen in history.' Well, that's probably true. But we can just keep repeating that refrain, or we can decide, 'What are we going to do about that?'"
Lyons' passion for helping others stems from personal experience. 
She began her journey toward understanding resilience during a mental health summit in 2020, where she witnessed the struggles of young people during the early stages of quarantine. 
"Little did we know that within 12 weeks, suicidal ideation would triple starting in teenagers, just being home, isolated away from peers, away from regulatory rhythms that help calm the brain," she said.
And then at home, the pandemic began taking a toll on her family. Her son, Cade, who has a Down syndrome diagnosis, struggled with the isolation of online schooling — "and because of his spiral, I think our whole family kind of spiraled for about the next 18 months," she said. 
"I realized that I needed resilience as a parent; our kids need it, our whole society needs it. It's not a muscle that we've developed, quite frankly."
Lyons began to research how, exactly, to build mental resilience. She discovered that throughout history, societies faced with challenges like wars experienced increased mental health issues. 
However, these communities found resilience through shared purpose, a common enemy and a sense of agency. In contrast, the COVID-19 pandemic disrupted the traditional healing methods of community, regulatory rhythms and faith, leaving individuals to rely heavily on medication as a coping mechanism.
In fact, a November 2022 study found that 3 out of 4 of Generation Z said the COVID-19 pandemic and lockdowns adversely impacted their mental health. The most frequently cited conditions were anxiety and depression, which were reported by 90% and 78% of respondents, respectively.
"We lost the ability to connect with our community, we lost the ability to have regulatory rhythms in our lives, we lost the ability to gather as a church," Lyons said. "The only thing we had left was medicine, and medicine helps you cope with something; it doesn't help you heal. Unfortunately, that's why mental health declined in this particular moment because we were told to go home and sit down and be alone and wait."
Armed with a wealth of information, Lyons did what she does best: She wrote a book about the topic titled Building a Resilient Life: How Adversity Awakens Strength, Hope and Meaning. In it, she explores how previous generations coped with trauma and adversity and blends research, vulnerability and biblical wisdom to outline five rules for building resilience.
"For my readers, I want it to be practical and approachable and based in fact and research and faith," she said. 
The first rule, "Name the pain," emphasizes the importance of acknowledging and expressing one's pain and trauma. The second rule, "Shift the narrative," encourages individuals to challenge negative thought patterns and toxic thinking.
"As a person of faith, I go, 'What does God have to say about this? Is everything doomsday and there's no hope?' No, that's not what faith would lead me to believe. Ultimately, while it might be hard right now, that doesn't mean that I'm alone and that this is the end of my story," she said. 
Lyons' third rule, "Embrace adversity," urges individuals to face their fears and anxiety head-on. The fourth rule, "Make meaning," highlights the transformative power of turning personal pain into a purposeful journey. The final rule, "Endure together," emphasizes the importance of community and shared experiences in building resilience.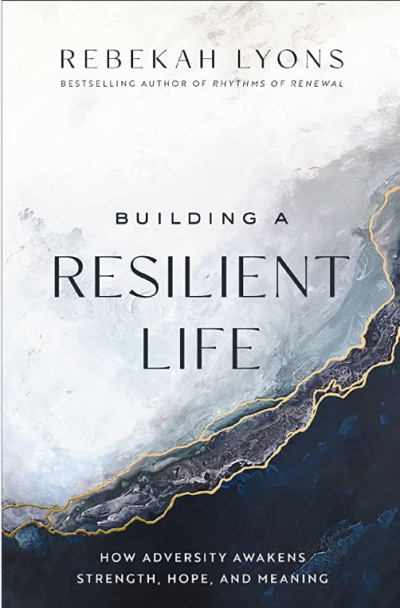 "We're in a bad spot," she said. "But if we don't have real practical steps of agency to take, then we're going to succumb to that narrative and be swept up in it and feel a little powerless to it. I think we're all tired of feeling powerless to something when we have been given the tools by God, through Scriptures, through neuroscience, through research, through community, to be resilient."
Lyons challenged readers to prioritize their mental health by seeking support, engaging in honest conversations and nurturing healthy friendships. She emphasized that by embracing resilience and implementing practical steps, society can overcome its current mental health challenges.
"This book is for anyone who is weary or maybe believe the lie that it's not going to change — I know I did — and that life is just going to always be hard or that they were not made to overcome, that they're just going to always struggle and be weak," Lyons said. 
"So, I just want people to be reminded they're stronger than they think," she added. "Anyone that wants to grow in their resilience, I think this book can be a resource for them.
Building a Resilient Life: How Adversity Awakens Strength, Hope and Meaning is now available.