Rebirth of the Biblical Epic: Hollywood Rekindles Romance With Evangelical Christians, and Their Wallets
According to Movieguide.com, films with a faith-based theme or that reflect conservative content or values generally tend to do better at the box office. The Christian-led company reported in a recent study that movies with faith-based elements on average made four times as much money in ticket sales as their raunchy counterparts.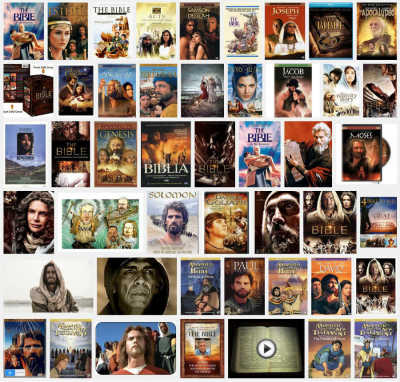 "Every studio now has a Christian film division, and several studios are doing major movies with strong Christian content. And now all of the major studios, not just Disney, are making movies for young children and families," Movieguide founder and publisher Dr. Ted Baehr told Fox News last year.
"It's impacted low budget filmmakers for years," Cooke told CP when asked for his thoughts on how Hollywood's move into the faith-based market has affected low-budget Christian filmmakers.
"Most have failed because of inexperience, or trying too hard to deliver a message than tell a great story," Cooke added. "But now there are distribution options that didn't exist 10 years ago."
Cooke, one of many prominent Christians with influence in Hollywood (some others include DeVon Franklin, T.D. Jakes, and Tyler Perry), said Christians need to get past the perception that Hollywood hates them.
"They're just clueless about us," he said.
"After all, Hollywood is a business and their first priority is to make a profit. So in most cases they're very open to advice about Christian values, storylines, and ideas — if it will help them reach a larger audience."
While admiring the success of "The Bible" series, Cooke could not help but wonder why secular media was so off base when it came to understanding the television series' impact.
"The week Mark Burnett's 'The Bible' series broke all audience records, I received calls from 3 of the largest news organizations in America," Cooke told CP. "All (were) absolutely baffled that anyone would be interested in watching a TV program about the Bible.
"They weren't against it, it was just shocking to them. I had to remind them that over the years, Hollywood has bent over backwards to cater to often remarkably small special interest groups — environmentalist, feminists, the gay community, and others. But Pew Research says that there are more than 91 million evangelical Christians in the United States, which makes us the largest 'special interest' group of all. If nothing else than purely business, it's time Hollywood understood just how much buying power that represents."
Downey, speaking to CP last month, mirrored Cooke in her remarks.
"I think there's clearly a huge audience out there that I believe has been underserved," she said. "And if the success of 'The Bible' series means that now they will be catered to, I think that's good news."
Hollywood seems to be in tune with the message — if you keep making it, they will keep coming, as the long list of expected Bible-based films, such as "Noah," "Exodus" and "Gods and Kings" show.
The next frontier for Hollywood in regard to Bible-based films may be, as some film buffs have noted, being more ethnically diverse, and accurate, in casting choices for Biblical figures, especially Old Testament characters tied to the Ancient Near East that mostly corresponds to today's Middle East.
For example, Ridley Scott's Moses biopic, "Exodus," features all white actors in the lead roles (Christian Bale plays Moses while Joel Edgerton portrays Pharaoh Ramses), similar to Cecil B. DeMille's 1956 longtime favorite, "The Ten Commandments" starring Charlton Heston and Yul Brynner.
While Hollywood may indeed be looking longingly again to its old paramour, filmmakers seem intent on continuing to paint some of history's most influential and powerful stories with whitewash.