Noah Movie Runs Into Problems; Director Clashes With Paramount After 'Worrisome' Feedback From Christian Viewers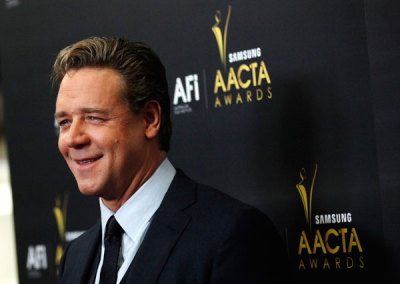 "Worrisome" feedback from Christian and Jewish audiences at preliminary screenings of a movie based around the biblical story of Noah and the flood has caused tension between Paramount and Darren Aronofsky, the film's director.
Aronofsky and Paramount are currently trying to figure out who will have the final say creating the final version of the film, which is set to hit theaters on March 28, 2014.
One major challenge that filmmakers and producers must work out is how create an ending for the movie that appeals to their religious audience, according to The Hollywood Reporter. In October 2012, Christian screenwriter Brian Godawa criticized a version of the "Noah" script under a post titled "Darren Aronofsky's Noah: Environmentalist Wacko."
"If you were expecting a Biblically faithful retelling of the story of the greatest mariner in history and a tale of redemption and obedience to God you'll be sorely disappointed," Godawa wrote.
In his close to 5,000 word post, Godawa predicted that the movie would be "an uninteresting and unbiblical waste of a hundred and fifty million dollars that will ruin for decades the possibility of making a really great and entertaining movie of this Bible hero beloved by billions of religious believers, Jewish, Christian, and Muslim."
On the other hand, Ted Baeher of Movieguide.org said in an interview that he believed the movie would be "incredibly redemptive" and "God-centered."
The movie also premiered at Echo, a Christian conference in Texas, in July of this year.
Another kink that the studio must work out is how to best make use of the movie's visual effects, which have accounted for a large component of the film's original $125 million budget.
All the animals in the movie were created digitally - the film used no live animals. Aronofsky said that the animals in the film are "slightly tweaked" from their natural counterparts and there also are fantastical beings featured in the film. The effects are so utilized that in some scenes "only an actor's face is in the final image."
This is a relatively new forray into big budget, big studio pictures for Aronofsky, who previously directed films like "The Wrestler," "Black Swan" and "Requiem for a Dream."
A talent rep related to "Noah" told The Hollywood Reporter that "Darren is not made for studio films. He's very dismissive. He doesn't care about [Paramount's] opinion."
Paramount vice chairman Rob Moore said that the studio is working with Aronofsky to allow him artistic license, but also to create a commercially viable product.
"We're getting to a very good place, and we're getting there with Darren," Moore told The Hollywood Reporter, adding that the Paramount had reocgnized its director's novelty to the genre and "allowed for a very long postproduction period, which allowed for a lot of test screenings" to ensure a hit movie.