Record $1 Billion Worth of Church Property Sold Last Year as Churches Turn to Redevelopment to Raise Revenue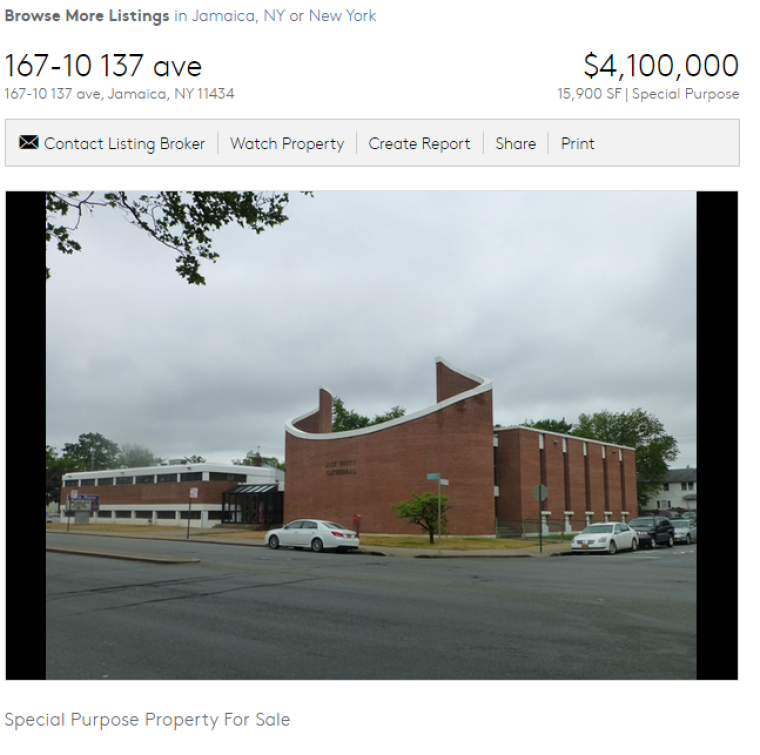 As a record $1 billion worth of religious-affiliated properties were sold across the United States in 2014 due to high maintenance costs and declining membership, some churches are now choosing to redevelop their properties through profitable deals with real estate investment companies in an effort to improve their financial security.
Citing data provided by CoStar Group, a provider of commercial real estate data, a Wall Street Journal report said a record 1,502 sales of religious-affiliated properties valued at $1.3 billion were sold in 2014. This is nearly twice the 889 sales made in 2010 valued at $578.9 million.
According to the Journal, a growing number of these churches, like The Collegiate Churches of New York, have been partnering with real-estate development companies to develop properties to generate revenue.
The church announced two weeks ago that it had entered into an agreement with New York-based HFZ Capital Group to develop a mixed-use building in Manhattan on land once owned by the historic Marble Collegiate Church where GOP presidential frontrunner Donald Trump said he regularly attended services.
"They get cash, and they get a better facility," Casey Kemper, executive vice president at Collegiate, which has five citywide ministries and four churches, told the Journal.
Developers will construct a new 64-story building which will include administrative and programming spaces for the congregation along with retail space and condominiums, according to the Journal.
"There's a trend throughout the country of urbanization," said Kemper. "So those religious properties that are well-located in urban areas are attractive to developers."
The deal is said to be worth about $40 million and its proceeds are expected to support the restoration of the historic Collegiate Church, as well as church programs.
"Many other developers had tried for years to do a deal with the church," Ziel Feldman, HFZ's founder and chairman explained. "We came in with a great land cost and find the site to be fantastic. The church itself is easy to work with, and the physical structure is a beautiful cornerstone for building."
While explaining that he has not been actively targeting church properties, Boaz Gilad, co-owner of New York-based Brookland Capital, said, "We're looking for great deals." He further noted that because his firm is active in the neighborhood, they usually hear of churches moving to other areas due to growth and demographic shifts.
Church properties in smaller communities are also reportedly finding suitors. Life Fellowship Ministries in Allen, Texas, a suburb of Dallas, recently closed on a sale/lease-back agreement. The 14,000-square-foot church property was sold to Golden Qi Holdings for $1.5 million, according to the Journal, and the company intends to operate a daycare facility at the site.
With seating for just 250, Life Fellowship church, which now has about 850 members, had outgrown the facility, according to Chris Lindberg, senior pastor. He said they are now building a bigger edifice 5 miles away.
To find a list of church properties for sale, visit Loopnet.com.