Record number of people died by physician-assisted suicide in the Netherlands in 2020: report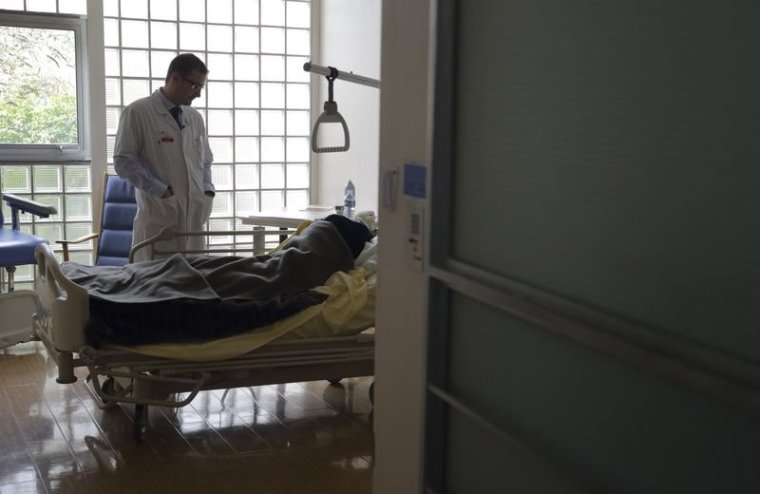 A record number of people were euthanized in the Netherlands last year.
Some who died suffered from psychiatric issues, according to Dutch News NL. Both the Netherlands and neighboring Belgium are known for their progressive euthanasia laws that have expanded the scope beyond patients suffering from a terminal disease. 
Each year, the RTE Regional Euthanasia Review Committees analyze all deaths by euthanasia to check whether they met the six criteria dictated by the law for euthanasia or doctor-assisted suicide. In total, 6,938 patients died in this manner in the Netherlands last year. The RTE determined that two cases didn't meet the six requirements.
These requirements stipulate, in part, that the patient's request must be voluntary, their condition is so severe that their body cannot heal, and they are suffering "unnecessarily and this cannot be reduced." The doctor is also required to "perform the euthanasia (or assisted suicide) in a medically careful manner, for example with the right medicines and in the right steps."
2020 saw a 9% increase in deaths by euthanasia and doctor-assisted suicide from the previous year, when 6,361 people elected to die amid a culture that, according to RTE chairman Jeroen Recourt, is increasingly accepting of the practice. Before 2020, the previous record of deaths was set in 2017 when 6,585 people were euthanized. 
"These figures are part of a larger development," Recourt told the Dutch daily newspaper Trouw, noting he was not surprised by the uptick.

"More and more generations see euthanasia as a solution for unbearable suffering … and the thought that euthanasia is an option for hopeless suffering brings [many people] peace."
The majority of those who died by euthanasia last year had terminal cancer. Mirroring the data in previous years, dementia was a factor in 2% of the cases, and psychiatric disorders were a factor in approximately 1% of euthanasia deaths.
Contracting COVID-19 was reportedly a contributing factor for four people who requested to end their lives by doctor-assisted suicide. The RTE chairman stressed, however, that social problems such as loneliness do not meet the criteria for euthanasia and doctor-assisted suicide. 

The increasing number of deaths by doctor-assisted suicide in 2020 comes on the heels of proposed plans announced in October in the Netherlands to expand the euthanasia law to allow children ages 1-12 to be euthanized under certain circumstances. The practice was already permitted for youth ages 12 and older and possible for infants during their first year of life.  
In 2004, Dutch medical directives stipulated that doctors would be allowed to perform "active ending of life on infants" without fear of legal repercussions — called the Groningen Protocol — provided they have a serious disability or a terminal illness. 
While euthanasia is widely accepted in Dutch society, a proposal that would allow people age 75 or older with no severe illness to choose to end their lives through doctor-assisted suicide is considered controversial. A measure permitting elective dying for over-75s was introduced in July after government research published in January 2020 showed that approximately 10,000 people age 55 and older wanted to die.