'Fallout 4'-Inspired Basketball Team with 'NBA 2K16 Mod' Created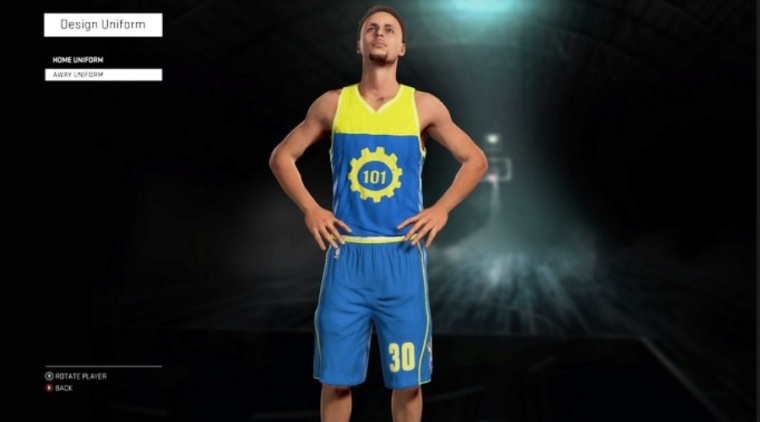 A Reddit user recently created an "NBA 2K16" basketball team inspired by upcoming post-apocalyptic video game "Fallout 4."
With "Fallout" fans looking forward to Bethesda's fifth installment in its nuclear holocaust game series, the anticipation has spilled over into a totally unrelated video game, the recently released "NBA 2K16."
With "NBA 2K16" allowing players to design their own team, including its jersey uniforms and the home court, Reddit user Typical_Redittor_459 created a "Fallout 4"-inspired basketball troupe called the Vault-Tec Dwellers.
The thread for the custom team appeared on Reddit over the weekend, complete with imgur posts showing images of the "Fallout" team playing in the underground vault shelters under Boston, Massachusetts, following the storyline of "Fallout's" post-nuclear vault shelter environment.
Equipped with white and yellow home jerseys with the image of "Fallout 4's" Vault Boy with his three fingers on the front of the jerseys, the players' jerseys for away games sport the Vault 101 symbol, the same logo found on the court's floor. "Fallout 4's" motto, "war never changes" can also be found written on the court's baseline.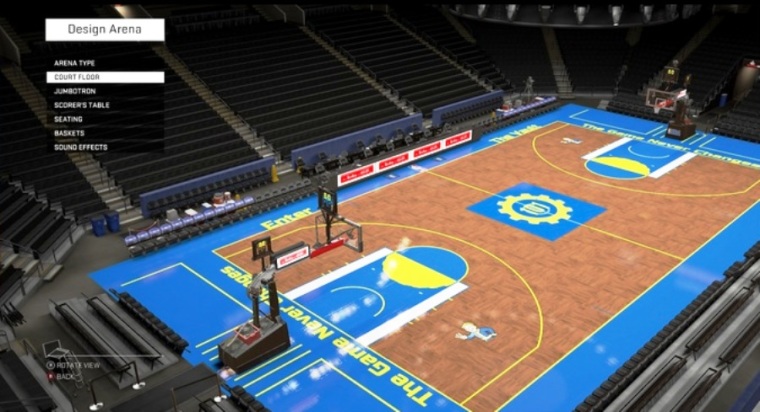 The player wearing the "Fallout 4" jerseys is "NBA 2K16" feature player, Stephen Curry, who plays point guard for the Golden State Warriors, and who recently won the NBA MVP for 2015.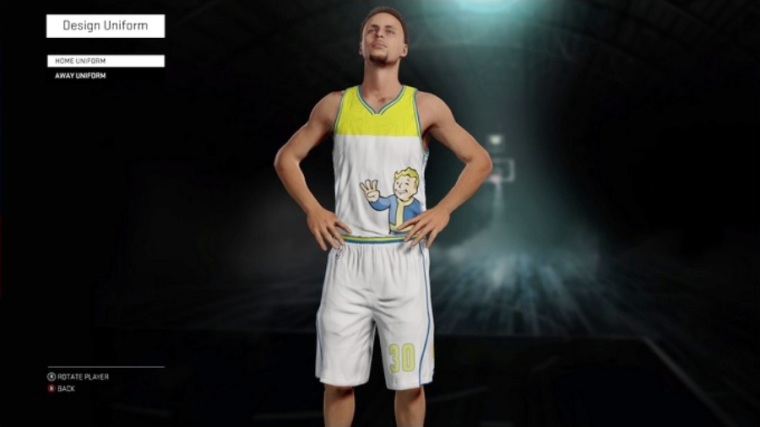 Various Redditors added to the comments thread following Typical_Redditor_459's sub-Reddit, marveling about the hype that's been building up to "Fallout 4's" release. Other users offered suggestions on the jerseys and home court designs, while others wondered how soon the new mods would make it to the ranks of "NBA 2K16."
Bethesda is said to be continuing to hype its upcoming title with regular video presentations showing the different skills "Fallout 4" will be adding to the game, including strength, endurance, and charisma traits. According to the Maryland-based video game publisher, players should expect a total of 270 perk levels with which to customize their character.
"NBA 2K16," 2K Sports' 17th title in its "NBA 2K" franchise was released Tuesday last week, and will be followed by "Fallout 4" that's due to launch in November 10.