Religious Freedom Endangered by LGBT Activism, Russell Moore, Rod Dreher Argue on 'Face the Nation'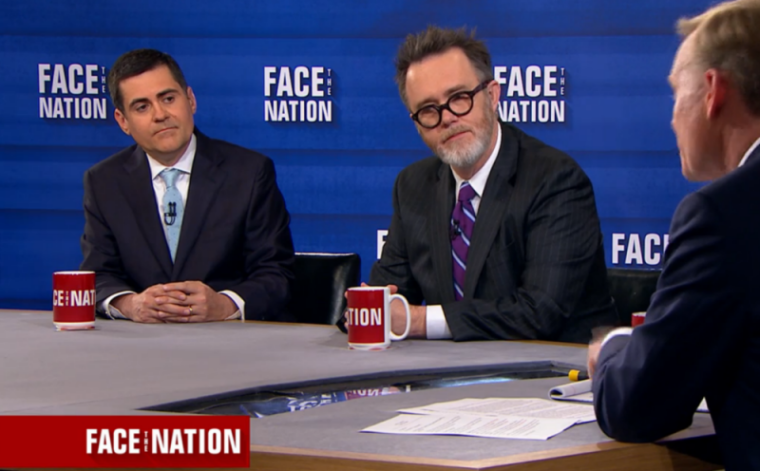 Several Christian figures representing various denominations, including evangelicalism and the Orthodox Church, argued in a panel discussion that the push for LGBT concerns is attacking religious liberty in America.
Russell Moore, president of the Ethics & Religious Liberty Commission of the Southern Baptist Convention, argued Sunday on CBS' "Face the Nation" panel that marginalizing religious groups is a dangerous proposition for everyone, including the non-religious.
"I think it's a very dangerous conversation we're having right now, where there's a sort of push to marginalize religious institutions, to the point to where they can't be religious anymore. I think that's not just dangerous for religious people, I think that's dangerous for secular non-religious people [as well]," Moore said.
"We need to be the kind of society that protects conscience, that protects the right of people to live out the deepest convictions that they have. And so the idea that if we don't like speech, we shut it down, and if we don't like religions, we shut them out, is not one that we should pursue in American life."
Father James Martin, the Roman Catholic editor at large at America Magazine, who was recently appointed consultor to the Vatican's Secretariat for Communications, added that gay people, along with atheists, need to feel that they are included.
"I would say we need to make sure that the people who have been marginalized in the past, LGBT people, minorities, and even atheists and agnostics, feel included in our vision," the Catholic priest said.
"Jesus Christ's vision was one of inclusion: He was always drawing people in from the outside. And so as long as we don't exclude or marginalize people even further in this conversation, I think we will be doing OK," he added.
Rod Dreher, author of The Benedict Option: A Strategy for Christians in a Post-Christian Nation, represented the Orthodox Christian faith on the panel, where he said that the secularization of America is "seeing the state coming harder and harder on religious liberty, especially on LGBT issues."
"That is where the next fight is for religious liberty, about the right of Christian institutions, and other religious institutions, to govern themselves according to their faith."
Conservatives have slammed a number of recent court cases where Christian business owners have been found guilty and fined for discriminating against gay people for refusing to provide services for same-sex weddings.
One such recent case concerned grandma florist Barronelle Stutzman, who was found guilty before the Washington Supreme Court in February over such an instance.
Moore at the time called the Stutzman case a "terrible decision" and also a "loss for every American."
Family Research Council's Tony Perkins was similarly "stunned" by the decision.
"Americans were told repeatedly that redefining marriage would have little impact on their lives. Yet now courts are seeking to drive families from their businesses – and now today even their homes as the result of crippling government imposed fines designed to force them to deny their faith," Perkins said at the time.
Abigail Pogrebin, a Jewish writer behind such books as My Jewish Year: 18 Holidays, One Wondering Jew, said on the "Face the Nation" panel that most of America's religious voices agree on most issues.
"We're all sitting on this table, basically all agreeing, and we share many of the same principles and texts, and we in some sense should get back to what our traditions actually tell us about how to live our lives," Pogrebin offered.