Poll: Americans Support Religious Freedom for Christians Over Muslims and Jews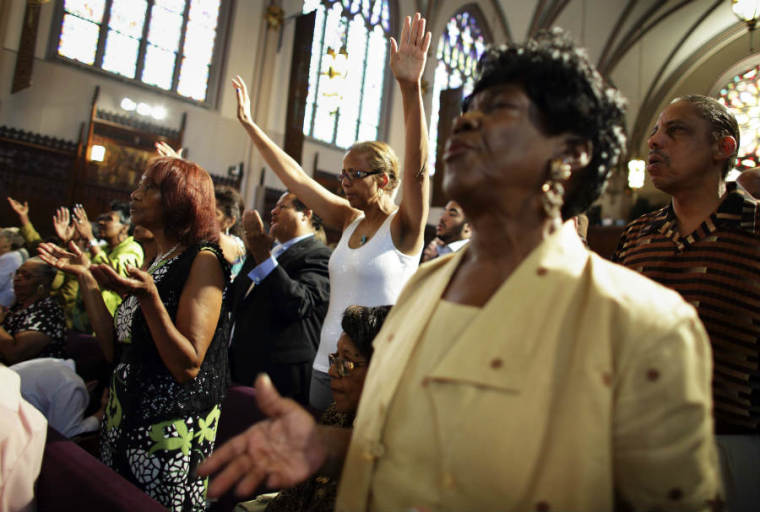 Americans support religious liberty for Christians more than they do for other religious groups, including Muslims and Jews, according to a new poll.
The Associated Press and the NORC Center for Public Affairs Research released the finding of the poll on Wednesday, which found that while solid majorities of Americans supported religious freedom for all, specific religious groups got higher percentages than others.
While 82 percent of respondents said religious liberty protections for Christians were important, only 61 percent said the same for Muslims; and 70 percent of respondents felt preserving the religious liberty of Jews was important.
Other findings of the AP-NORC poll showed that while Democrats and Republicans had varying percentages of support for the idea that religious liberty protections are important for Christians and Muslims, both parties put Christians solidly ahead of Muslims.
"In the survey, 88 percent of Republicans said it was important to protect the religious liberty of Christians, while only 60 percent said so for Muslims," noted the AP.
"Democrats also ranked religious freedom for Muslims as a lower priority. Eighty-three percent of Democrats said the protections were important for Christians, while only 67 percent said so for Muslims."
In an interview with the AP regarding the poll's findings, Charles Haynes, director of the Religious Freedom Center of the Newseum Institute, observed that a relativism had come to what constituted religious freedom.
"Religious freedom is now in the eye of the beholder. … People in different traditions, with different ideological commitments, define religious freedom differently," said Haynes.
In recent years, much debate has centered on concerns about religious liberty both in the United States and abroad, with many concluding that such freedom was being curtailed in both areas.
Many have expressed concern about how negatively religious liberty in America has been affected by things including the legalization of gay marriage, the federal government's contraception mandate, the anti-Muslim rhetoric of Donald Trump, and violence directed against Muslims following news of terrorist attacks.
For their sample space, AP-NORC surveyed 1,042 adults from Dec.10-13, 2015, either via online or telephone interviews with a margin of error of plus or minus 3.9 percent.
The AP-NORC poll results come not long after President Barack Obama issued a Christmas message focused on the persecution of Christians in the Middle East.
"In some areas of the Middle East where church bells have rung for centuries on Christmas Day, this year they will be silent; this silence bears tragic witness to the brutal atrocities committed against these communities by ISIL," stated President Obama.
"We join with people around the world in praying for God's protection for persecuted Christians and those of other faiths, as well as for those brave men and women engaged in our military, diplomatic, and humanitarian efforts to alleviate their suffering and restore stability, security, and hope to their nations."