Religious Freedom Rally for Ousted Atlanta Fire Chief a 'Tremendous Success;' Mayor Confesses 'I Am a Man of Deep Faith Myself'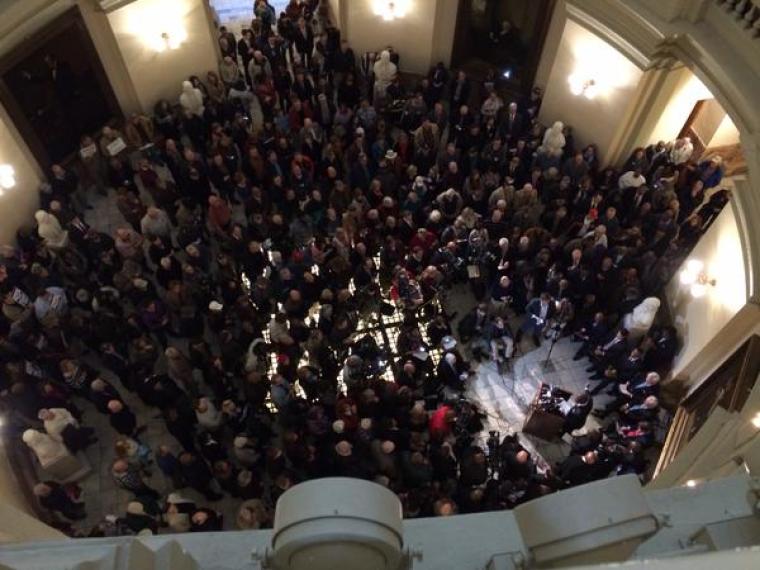 Faith leaders united for a public rally at the Georgia State Capitol on Tuesday in a show of support for ousted Atlanta Fire Chief Kelvin Cochran and according to one of the organizers, the event was a "tremendous success."
Hundreds of religious freedom advocates gathered for the "Standing for our Faith Rally" in the Georgia State Capitol rotunda yesterday, one week to the day that Cochran was fired for espousing his Christian beliefs in a self-published book and distributing copies in the workplace.
"We thought the turnout was great," Mike Griffin, a Public Affairs Rep. with the Georgia Baptist Convention told The Christian Post. "It was a tremendous success."
Griffin, along with Pastor Garland Hunt, organized yesterday's rally in protest of Cochran's dismissal. They, along with other conservative leaders including Cochran himself, say that Atlanta Mayor Kasim Reed's decision to terminate the fire chief is symbolic of a growing threat on religious freedoms facing Christians and other people of faith.
"The idea that the government can force public servants to surrender their First Amendment rights is outrageous," said Family Research Council President Tony Perkins who was also at the rally. "If a government will fire someone for their religious beliefs, no beliefs are safe from government regardless of how sacred those beliefs may be. Mayor Reed is sending a very clear message that Christians must check their faith at the door of public service."
The event was attended by Atlanta pastors and other prominent leaders in the Christian community, including Ken Barun (Chief of Staff at the Billy Graham Evangelistic Association). It concluded with a walk to City Hall, where they hand-delivered a petition with 50,000 signatures to Reed's office, followed by a prayer.
"The purpose of the rally was to give a show of support for chief Cochran and to draw attention to the importance of standing up for our First Amendment Rights," Griffin said adding, "I think there is a growing concern among Christians of 'I could be the next Kelvin Cochran.'"
In his 2013 book, Who Told You That You Are Naked?, Cochran calls homosexuality "sexual perversion" and "vulgar" and also likens it to "bestiality" among other things. He was suspended without pay late last year and forced to undergo sensitivity training when an AFRD member complained that he had shared the book with employees.
A city investigation determined Cochran had not discriminated against LGBT employees but he was fired anyway.
"I profoundly disagree with and am deeply disturbed by the sentiments expressed in the paperback regarding the LGBT community," Reed wrote via Facebook at the time. "I will not tolerate discrimination of any kind within my administration."
Yesterday, Reed responded to the outpouring of support at the rally for religious freedoms and said that although he too is "a man of faith," he had no choice but to fire Cochran.
"The truth is that I am a man of deep faith myself, and we are a city of laws. Chief Cochran's book, "Who Told You You Were Naked," was published in violation of the city's Standards of Conduct, which required prior approval from the Board of Ethics," Reed wrote via Facbook on Tuesday.
In an exclusive interview with CP last week, Cochran said that he did in fact seek approval to write the book from the city's ethics officer during a five-minute conversation. She allegedly cannot recall the conversation and he is currently exploring legal options to sue the city.
"I believe his actions, decisions, and lack of judgment undermined his ability to effectively manage a large, diverse workforce," Reed continued. "Every single City of Atlanta employee deserves the certainty that he or she is a valued member of the team and that fairness and respect guide our employment decisions. His actions and his statements during the investigation and his suspension eroded my confidence in his ability to serve as a member of my senior leadership team."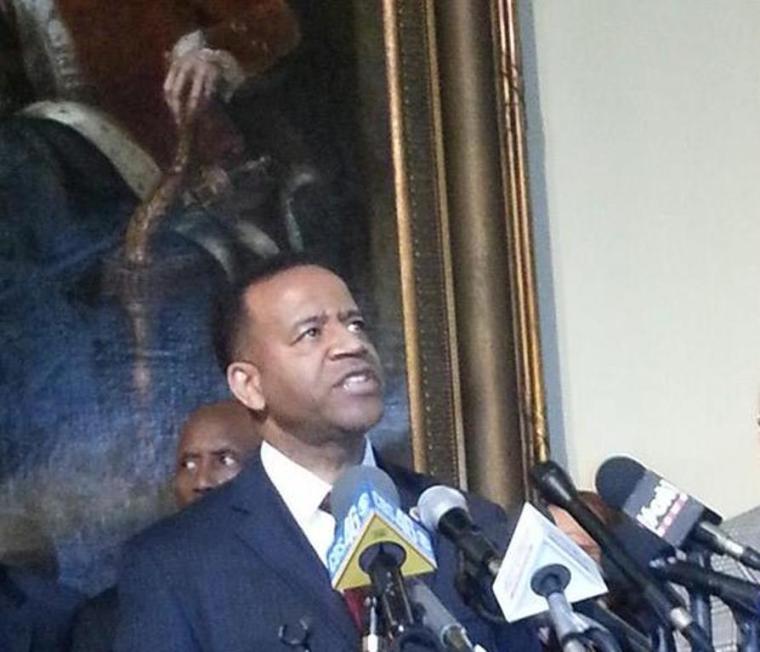 Since his termination, support for Cochran has grown rapidly, with fellow believers creating support pages online and directly contacting Reed to express their outrage. They want Reed to apologize to the married father of three and also reinstate him as fire chief.
"Here's a man with impeccable integrity" said Griffin. "Chief Cochran is a man that – there's almost no one that knows him that doesn't speak well of him."
Cochran, who regularly attends Elizabeth Baptist Church in Atlanta, said that he is grateful for the overwhelming support and called on Christians to unite to protect their religious freedoms.
"I would like to see a unified effort in the body of Christ. I think that our denominational boundaries, our racial boundaries, even our boundaires along political lines, democrats, republicans and independants has all weakened our voice on religious freedom," he said of the Christian community. "Unless we come together and put all those boundaries and barriers aside for a unifed voice ... we're not going to actually have the strength politically like members of the LGBT community do."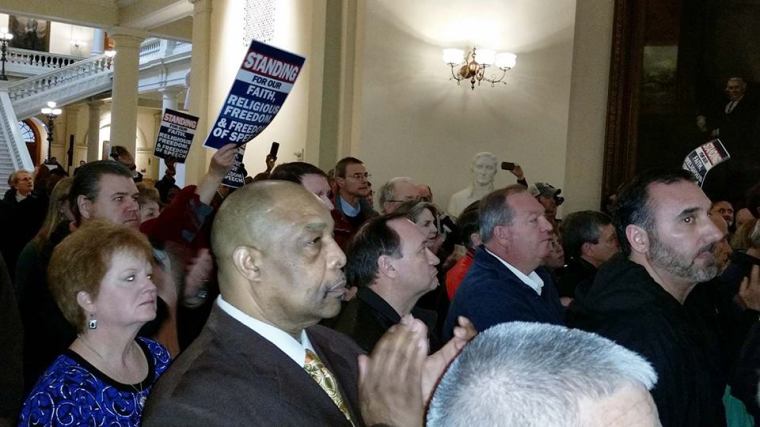 In 2009, Obama appointed Cochran as the fire administrator for the U.S. Fire Administration. He returned to his job as Atlanta's fire chief the following year.