Renting a Womb (Part 4): Film Highlights Firsthand Accounts of Surrogacy Struggles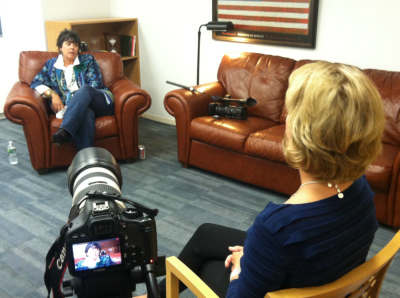 Editor's Note: This is the final part in a series on surrogacy, titled "Renting a Womb." Read Parts 1, 2 and 3.
A newly released film created by the California-based Center for Bioethics and Culture reveals from firsthand accounts the potential pitfalls of surrogacy for both the surrogates and the children they birth.
"Breeders: A Subclass of Women?" was written, directed and produced by Jennifer Lahl, president of the CBC, and Matthew Eppinette, the organization's executive director. It is the third film in a series that examines much-celebrated reproductive technologies with a critical eye.
"As often is the case when you get a new technology people just quickly accept it, and it's only after the technology kind of seeps into culture that people start saying, 'Is this really good?'" Lahl told The Christian Post.
Some have said surrogacy does not amount to the buying and selling of children, but rather that surrogates are simply compensated for their time and trouble. In growing surrogacy markets like India and Thailand, however, Lahl says there are impoverished women who are essentially treated as breeders – they will leave their villages and families behind to live in dormitory-like housing as surrogates, where they will carry someone else's child to term in exchange for money.
"Well, if that's not the literal buying and selling of children I don't really know what is," said Lahl.
But surrogates in the U.S. also are also treated as a "subclass of women" at times. Gail, who carried twins for her brother and his partner, said in the film that after she became pregnant her relationship with her brother became "tense" and later fell apart. He called her names, made her mow the lawn when she was four months pregnant and told her he would get "some other stupid female" to have children for him, she says.
She was told to have an abortion at one point, though she did not do so.
Jessica, another person featured in the film, was born in a traditional surrogacy arrangement, in which her surrogate mother is also her genetic mother. She says it is difficult to ignore the fact that there was a "price tag" on her birth.
"There is an awareness that, you know, in essence you were bought by the family that you grow up with," she said.
She added, "You are a product at the end of the day."
Lahl, who was once a pediatric nurse, says there are other ways children are impacted by surrogacy as well. There are medical and genetic problems, for example, that studies have shown are unique to children born through complex in vitro fertilization technologies, she says. The film also brings up issues such as the impact of separating a baby from the woman who carried it for nine months and how surrogacy affects other children in the surrogate's household.
"It's probably not in the best interest of children in the home to see their moms doing this, because what kind of message does that send to children about moms and babies and the use of our bodies?" said Lahl.
The documentary also indicates that the surrogacy industry, both in the U.S. and abroad, can be highly protective of its own image. The CBC sent a film crew to India to interview surrogates there, for example, but when the surrogacy agency began to suspect the crew was not supportive of surrogacy, the agency seized the film and damaged some of the camera equipment.
On another day of shooting the crew had the sense that the women, who were being monitored by the agency, had been given talking points to say how great it was to be a surrogate in India.
The women featured in the film have experienced feelings of devastation either during or after their surrogacy, but Lahl says they're not alone. Women contact the CBC with negative surrogacy stories almost weekly. She hopes there will eventually be a "tipping point," she says, in which stories about the negative impact of surrogacy will catch the public's attention and lead to positive change.
"That motivates us to keep telling these stories, to try to call for some kind of regulation, legislation, some mechanism to protect all of the stakeholders, not just the people who are buying babies," she said.