Republican Jase Bolger Gets 'Vile and Vulgar' Shots From Left After Michigan House Passes Religious Freedom Bill, Kills LGBT Proposal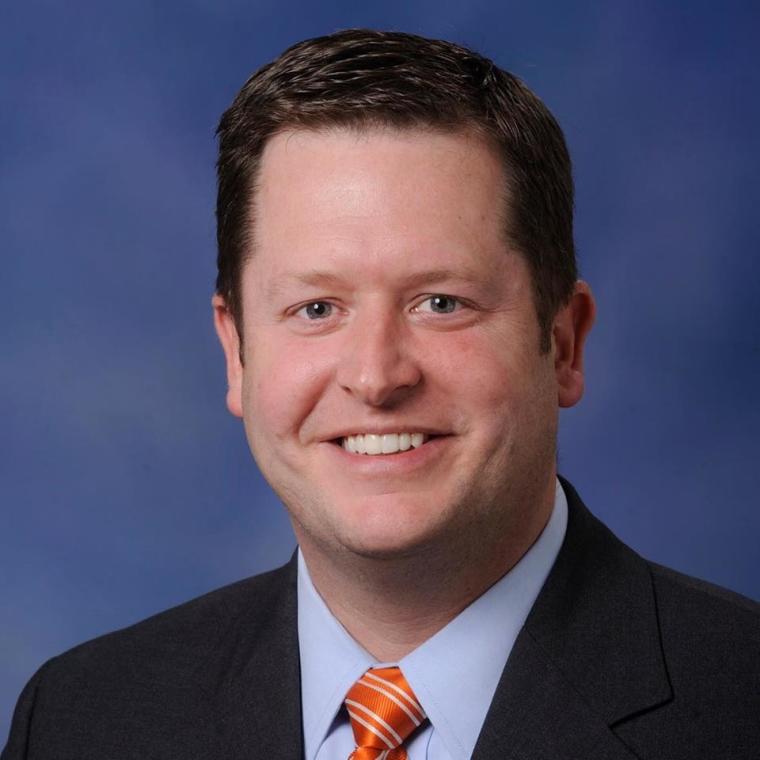 Republican Speaker of the Michigan House of Representatives, Jase Bolger says he has been getting "vile and vulgar" shots from the "Left" since a bill aimed at protecting the rights of people with sincerely held religious beliefs was passed by the state House after a partisan vote last Thursday while another bill meant to expand civil rights protections for the LGBT community in the state was killed a day earlier after it could not get enough votes to pass.
"I was warned by backers of personal freedom that if I supported both gay rights and religious freedom I would be in the middle and take hateful shots from both sides. But, my experience has shown that the shots from the "Left" over my support for Religious Freedom has been exponentially more vile, vulgar and violent than have the comments from the "Right" over my support of Gay Rights," wrote Bolger in a post to his Facebook page Sunday.
On Thursday Bolger explained in a Detroit Free Press report that the Religious Freedom Restoration Act is not designed to allow religious people to discriminate or carry out any other agenda except protect their right to practice their religion and express their sincerely held beliefs.
"This is not a license to discriminate … People simply want their government to allow them to practice their faith in peace," Bolger noted.
Bolger noted some examples in need of protections would include a Christian baker who doesn't want to make a cake for a same-sex wedding or a Jewish mother who doesn't want an autopsy on her son who died in a crash.
Reiterating Bolger's point, a primer on the Michigan RFRA emphasizes that the bill is "is merely a protection for people who are forced by government to violate deeply held religious beliefs. It does not provide a legal sword for people to use as a method to discriminate."
It also describes the bill as different from the controversial Arizona religious freedom bill vetoed by Republican Gov. Jan Brewer earlier this year.
"The MiRFRA is patterned specifically on the federal RFRA as applied by the federal courts. Arizona's bill went beyond the federal RFRA and further than Rep. Profit's RFRA bill did in 1997," it noted.
Opponents of the bill, HB 5958, insist however that it will allow discrimination, particularly since a companion bill to expand the state's civil rights act to include the LGBT community was declared dead after it couldn't attract enough votes in the House on Wednesday.
"The free exercise of religion is one of the most basic principles in our state and federal constitutions," said state Rep. Vicki Barnett, D-Farmington Hills. "This bill moves us in a new and unchartered directions. It requires me and others to practice the faith of our employers, grocers and pharmacists."
Bolger said he was sorry the bill to expand the 1976 Elliot-Larsen Civil Rights Act to include LGBT protections wasn't passed but he encouraged the bill's supporters to still work at pursuing it.
"I'm sad and I think it's a shame that the Elliott Larsen path was closed yesterday," he said "But this bill should be pursued."