Require Bible publishers to add 'anti-semitic' warnings to New Testament, Jewish groups say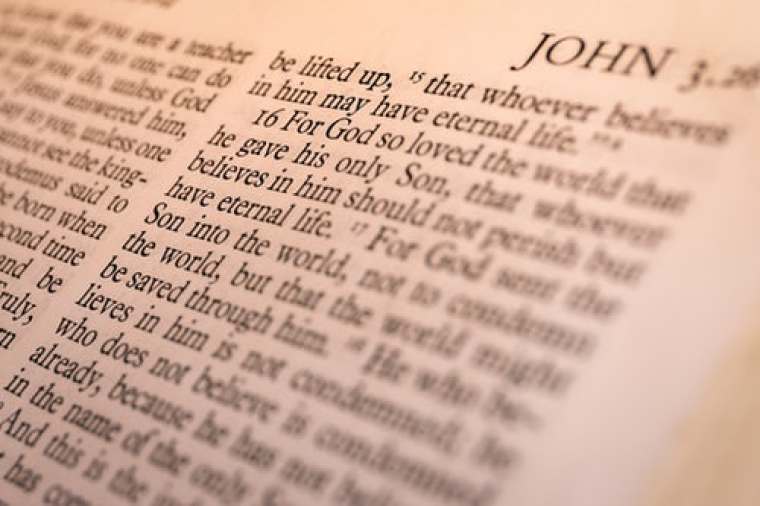 Christian and Islamic scripture, including the New Testament of the Bible, should start carrying warnings for passages deemed "anti-semitic," a coalition of Jewish groups has asked.
The European Jewish Congress, which represents several Jewish groups, asked for such changes in its Catalogue of Policies to Combat Antisemitism, released last week.
"Holy Writ such as the New Testament or the Qur'an, as well as the writings of authoritative religious authors, doctrinal texts and religious laws need to be scrutinized for antisemitic contents," the document states.
"In Christianity, such texts would include the writings of saints like Ambrose of Milan or reformers like Martin Luther, the dogmatic tradition, church law and teaching. In Islam, such texts would include different parts of Hadith and Sira. Only when the antisemitic contents in the religious memories of Christianity and Islam are properly identified, will it be possible to combat antisemitism inside the various denominations, groups, and organizations of these two religions."
Later on in the recommendations section, the groups ask: "Translations of the New Testament, the Qur'an and other Christian or Muslim literatures need marginal glosses, and introductions that emphasize continuity with Jewish heritage of both Christianity and Islam and warn readers about antisemitic passages in them."
"While some efforts have been made in this direction in the case of Christianity, these efforts need to be extended and made consistent in both religions," they add.
The relationship between Christians and Jewish people remains complex, though Christian leaders have insisted that there is no room for hatred and violence against the latter.
Following the massacre of 11 people at a synagogue in Pittsburgh in October by a man who quoted the Bible online among rantings against Jewish and Muslim people, several high-profile Christians said in no uncertain terms that such hatred is un-Christian.
Russell Moore, president of the Ethics & Religious Liberty Commission of the Southern Baptist Convention, said at the time that "if you hate Jews, you hate Jesus."
"As Christians, we should have a clear message of rejection of every kind of bigotry and hatred, but we should especially note what anti-Semitism means for people who are followers of Jesus Christ," he added.
Megachurch pastor Jentezen Franklin of Free Chapel Worship Center in Georgia meanwhile warned that "anti-Semitism is sadly still a very real and dangerous ideology that plagues every corner of the globe."
"I also pray that everyone, no matter their political persuasion, will put aside their differences and help combat this and try to turn the tide," he said.
At the presentation of the report last week in Vienna, European Jewish Congress President Moshe Kantor pointed out that Jewish people continue facing violence in Europe and around the world.
"Europe doesn't have a monopoly on antisemitism anymore. No Jewish community, anywhere in the world, however strong and well organized, is now immune from Jew hatred. Fighting antisemitism deserves much more than simple statements of good will. We need concrete policies and reinforced legislation," he declared.