Retired Bishop Says Pope John Paul II 'Couldn't Deal' With Child Sex Abuse Scandal, Criticizes Pope Francis' Leadership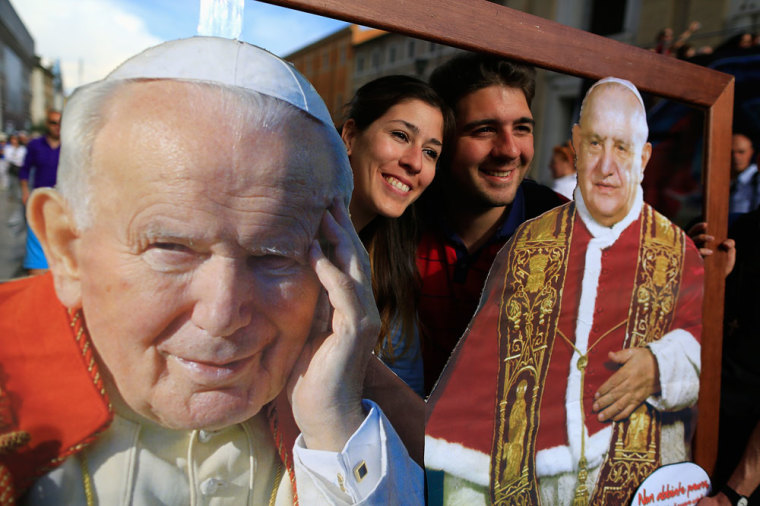 Geoffrey Robinson, a retired senior bishop in Sydney, Australia, has told the Royal Commission into institutional responses to child sexual abuse that Pope John Paul II failed to show leadership and could not deal with the child sex abuse scandals that have rocked the Roman Catholic Church for decades. Robinson claimed that Pope Francis has also failed to demonstrate the needed leadership.
"If I am honest, he handled abuse poorly," Robinson told the inquiry, referring to John Paul II, who served as Vatican leader between 1978 to 2005, at the height of the crisis.
"It didn't fit into his image of church, and he couldn't deal with it," he added, according to Australia's ABC News.
Robinson, who played a key role in the church's response to child sexual abuse by members of the clergy between 1994 and 2003, said that John Paul II should have spoken out against such abuse very clearly and openly.
"That would have got worldwide publicity — it would have sent out a message to the whole church," he said. "Instead, what we got from him was silence. And so bishops were loyal to the silence."
He added that Francis has also failed to address the issue properly:
"A real leadership like that from the pope would have been marvellous, and from subsequent popes, now we still don't have that kind of leadership, not even from Francis."
As for the causes of child sex abuse in the church, Robinson, who served as bishop for 31 years in the Sydney Archdiocese and as a priest for 54 years, said it's wrong to blame the requirement of celibacy for Catholic priests. He suggested, however, that many take up their celibacy vows not because they want to, but because they are required to do so.
The child sex abuse scandals shook up the Catholic Church around the world, with Melbourne Archbishop Denis Hart admitting in 2014 that the Church in Australia often gave too much sympathy to pedophile priests.
"I would see that people sometimes have a greater deal of sympathy for a church person than they should have, and they didn't sufficiently identify the crime that that person had committed for what it was," Hart told the child abuse Royal Commission.
"I think these times have made us see quite clearly both in what we think and know, but also in our action what we must do."
The Vatican has defended its record on handling child abuse cases, however, and Francis has apologized and asked forgiveness from victims.
"This is what causes me distress and pain at the fact that some priests and bishops, by sexually abusing minors, violated their innocence and their own priestly vocation. It is something more than despicable actions. It is like a sacrilegious cult, because these boys and girls had been entrusted to the priestly charism in order to be brought to God," Francis said in July 2014 during his first-ever meeting with priest sex abuse victims.