Rev. Samuel Rodriguez Says Latino Church Will Save American Christianity (Interview)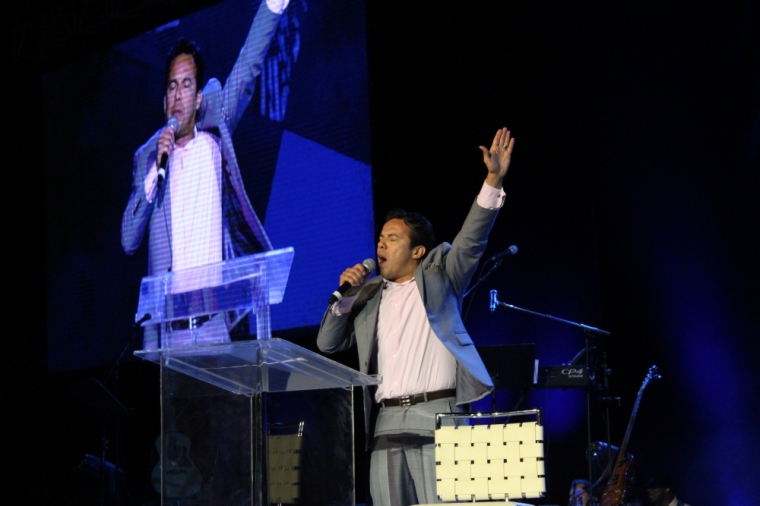 Popular evangelical leader Rev. Samuel Rodriguez believes the Latino church will save American Christianity and usher in an awakening that will spread throughout all of the Christian church.
Named by Fox and CNN as the "Leader of the Hispanic Evangelical Movement," Rodriquez recently released When Faith Catches Fire (Co-Written by Robert Crosby). The new book is a look into the fastest-growing religious demographic in America — Latino Christians.
"Faith catches fire is a declarative metaphor as it pertains to the Latino evangelical community in America," Rodriquez, the president of the NHCLC (National Hispanic Christian Leadership Conference) told The Christian Post. "American Christian faith stands to be ignited by fire, and it's a fire of a community committed to Christ and Scripture."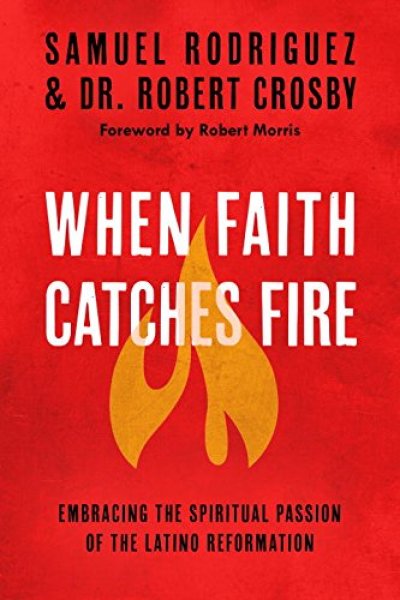 The book, he said, explains why "the Latino Church [is] the future of American Christianity."
"Faith will catch fire when more and more non-Latino churches embrace the ethos of the Latino church," Rodriquez maintained.
"The Latino church is the future of American Christianity, period! So goes the Latino community, so goes American Christianity. The Latino church will not only save American Christianity, it will usher in an awakening that will impact all American Christianity."
Aware that his statement might sound "controversial," Rodriquez wholeheartedly believes that the more churches "become Latino," that faith will spread like wildfire because Latinos are a "people on fire."
"The passion of the Latino community reconciles with the message of Christ and the centrality of Scripture," he noted.
Rodriquez went on to address the negative stereotypes and beliefs held by the wider Christian community about the Latino church that are potentially harmful and often misinformed. When Faith Catches Fire also presents evidence of what is actually happening within the Hispanic church in the 21 Century.
"Perception is not reality. The Latino evangelical community 2.0/Hispanic evangelicals 2.0 — we are a multiethnic, Christ-centered, Bible-based, Spirit-empowered, prophetic community that are passionate for Jesus. We are not weird, we're wired," the California resident declared.
"We are not legalistic. We are committed to biblical holiness but we're not legalistic. We are not segregationist but we are committed to elevating the passion embedded in our community through our worship and our preaching."
The American minister born to Puerto Rican parents said the spiritual change happening in the Latino church comes just in time to help the demographic shift on critical issues such as immigration, race relations, religious freedom, justice and more.
"We are committed to planting multiethnic churches because Latinos are not a race, we are an ethnicity. We are black, we are white and we are brown. Latinos are all those colors so we stand up to reconcile even what's taking place in America today," Rodriquez stated.
"The Latino church, we're all ascribed to reconcile black and white. We're coming in between black and white and we're bringing people together in the name of Jesus in the ministry of reconciliation."
Rodriguez was invited to share a reading from the Bible and deliver an invocation at President Donald Trump's presidential inauguration. Now, a part of a group of evangelicals who have access to President Trump, the 46-year-old said he's happy to be able to have such influence.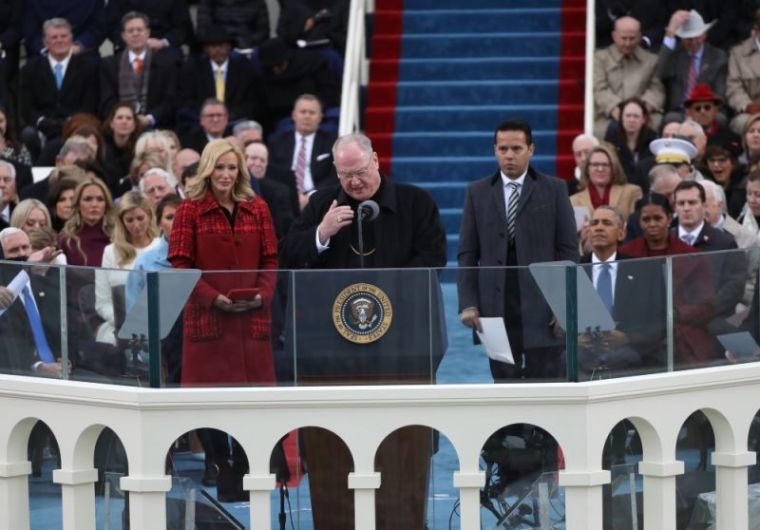 "A seat at the table is critical, you can't change hearts and minds if you're not seated at the table," Rodriquez told CP.
Having access to someone in political or cultural authority speaks to God's grace but also gives him an opportunity to shine the light of Jesus in those arenas, he noted.
"Regardless of the ideology or what's taking place, Dr. Martin Luther King Jr. always encouraged us to be present. If you're not present, you can't have a conversation; if you can't have conversations, you can't have relationships; if you don't have relationships, you can't change hearts and minds," he said.
"I want to change hearts and minds but I can't do that by perpetually protesting and by marching against or tweeting against."
The father of three said he prefers to change hearts and minds by sitting down with someone for a cup of coffee and allowing the Holy Spirit to convict and vice versa. He said all Latinos have a seat at the table if one Latino does.
"Anytime I sit down with the president or any president, they (Latinos) are there with me," Rodriquez assured.
In a letter acquired by Politico in January 2017, Rodriguez was one of the many evangelical leaders that urged President Trump to reconsider the suspension of the refugee resettlement program that temporarily prevented refugees from several countries from coming to the U.S. He argued that the program made a way for many oppressed individuals to be helped and ministered to by the church.
Latino Reformation
When Faith Catches Fire claims that America is in the middle of a Latino reformation. Rodriquez offered practical advice for those who wish to usher in that reformation.
"We need to live a holy, healed, healthy, happy and humble lives. Which means go beyond religion and religious constructs and really exhibit, every single day of your life, a viable tangible relationship with Jesus. Walk like Jesus, love like Jesus, preach like Jesus, believe life Jesus," he instructed. "Quench the thirsty, feed the hungry, take care of the widow and the orphan like Jesus. But they need to preach the truth with love like Jesus, they can't be silent."
Rodriguez said the Hispanic community should be intentional about establishing relationships with non-Latinos and wake up every day with the goal of being a blessing to someone else.
"What we need to do as a community is love each other and care about each other rather than tear each other down," he concluded. "Today's complacency is tomorrow's captivity. There is no such thing as a silent evangelical Christian."
For more information on When Faith Catches Fire, click here.