5 Major Christian Groups Lobbying for Congress to Replace DACA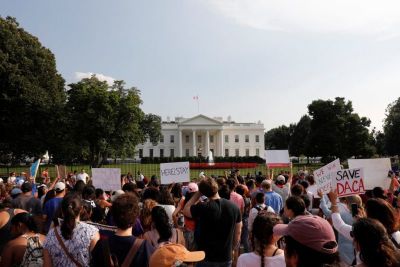 Last week, the Trump administration announced that it was going to gradually discontinue the Obama-era Deferred Action for Childhood Arrivals program, which temporarily protected immigrants who were brought to the United States illegally when they were children.
U.S. Attorney General Jeff Sessions stated that DACA was being "rescinded" as it was considered an unlawful unilateral action on the part of the previous administration.
"This policy was implemented unilaterally to great controversy and legal concern after Congress rejected legislative proposals to extend similar benefits on numerous occasions to this same group of illegal aliens," stated Sessions.
"In other words, the executive branch, through DACA, deliberately sought to achieve what the legislative branch specifically refused to authorize on multiple occasions. Such an open-ended circumvention of immigration laws was an unconstitutional exercise of authority by the Executive Branch."
For his part, President Donald Trump has called upon Congress to act, saying that they have six months to pass legislation on this issue before DACA officially expires.
Here are five major Christian groups that are urging Congress to act on the matter.