5 Major Christian Groups Lobbying for Congress to Replace DACA
Evangelical Immigration Table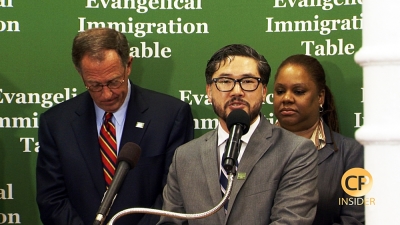 The Evangelical Immigration Table, a diverse coalition of groups lobbying for immigration reform, have circulated a letter calling on Congress to act.
The letter was first released last month when reports were surfacing that President Trump was going to end the DACA program.
According to the Table, as of Sept. 7 it has already received the signatures of more than 3,000 pastors and other leaders within the evangelical movement.
"These young people have shown through their great determination and fortitude that our nation is better off because of their presence. They are leading in our churches and our communities," reads the letter.
"They are studying in our universities and creating jobs for American workers. They are paying taxes. We hope that you will work to find solutions that allow these young people to stay in our country long-term and continue to be a blessing to our communities."