Reversing the Trend of Teens Leaving the Church: Using Climate Change to Reengage Our Youth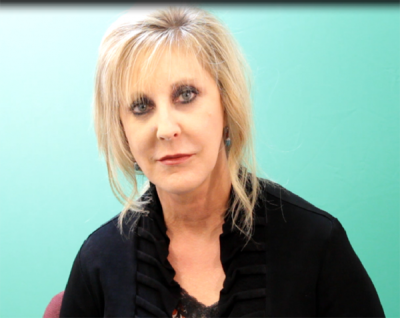 This year hundreds of evangelical Christians from across the country gathered in Washington, D.C. to worship, pray, and advocate for immigration reform. This advocacy effort was organized by a diverse coalition of evangelical pastors called the Evangelical Immigration Table, as part of an effort to unite evangelicals around immigration solutions based on Biblical values.
In addition to moving our country closer to fair and humane immigration laws, the effort has also strengthened the bonds between evangelicals and the broader Hispanic community, which represents the fastest growing demographic within today's church.
But while the number of Hispanic evangelicals is growing, the number of young evangelicals continues to shrink.
A five-year study by the Barna Group, a leading research organization focused on faith and culture, found that three in five young Christians leave the church after reaching the age of 15. As a result, over the past five years the percent of young evangelicals fell 4 points to a mere 13 percent, while the percent of young agnostics/athiests grew by the same amount to 35 percent.
Most evangelical leaders point to the widening gap between traditional Christian views and those of a changing American culture - especially on issues like same-sex marriage, abortion, and pre-marital sex - as the primary cause of this problem. The reality is that for many of today's young Christians, who are more immersed in mainstream culture than ever before through digital and social media, holding on to the church's teachings amid such overwhelming opposition is often too difficult a task.
And there don't appear to be any easy solutions. Evangelicals, whose social views are based primarily on Biblical teachings, cannot, and should not, change them just to better align with modern culture. And in today's vastly interconnected world, young people can no more easily remove themselves from the conflicting influences.
However, there are issues on which we evangelicals can reengage our youth - without compromising our values.
Climate change is the perfect place to start. A large majority of young Americans view climate change as a serious problem facing their generation. And to date, American evangelicals have been among the slowest to recognize the problem. Far from compromising our values, helping to address the world's changing climate - which the United Nations Development Program says "will reverse decades worth of human development gains" - would help us fulfill Christ's command to care for the poor in a way that unites our faith tradition with America's youth and the broader society.
Progress has been made in recent years, including the creation of the Evangelical Climate Initiative and changes toward increased recognition for action by both the National Association of Evangelicals and the Southern Baptist Convention. But there is much more evangelicals can do. In addition to joining with our youth to support responsible climate policies and incorporating climate resilience into our missions activities, we can also inform our fellow evangelicals about the moral and economic rationales for action – including the 192 of them who are currently Republican members of the U.S. Congress.
Of course, reengaging our youth transcends any one issue. But, as with immigration, where we can find common ground, we must. By doing so, not only can we start to reverse the current trend of church flight, but we can do our part to address one of the world's greatest challenges in the process.