Rick Warren announces new book release, first in a decade after stepping down from Saddleback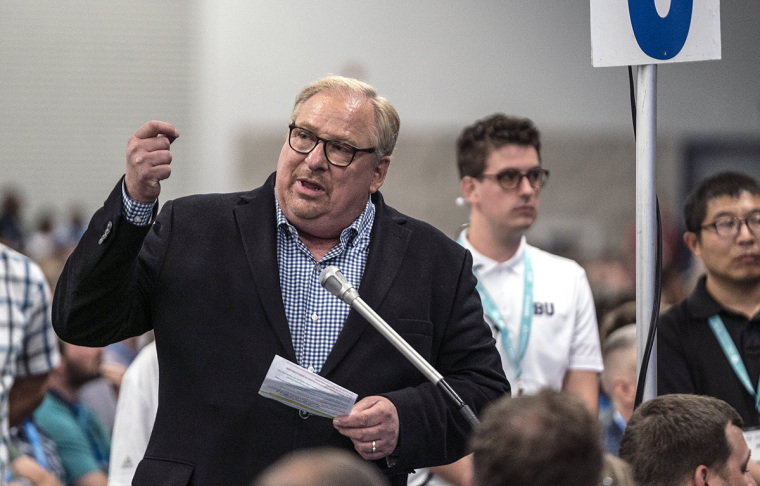 Months after stepping down from his role as lead pastor of Saddleback Church, bestselling author Rick Warren is releasing his first trade book in a decade, Created to Dream: The 6 Phases God Uses to Grow Your Faith.
The book, released by Zondervan Books, an imprint of HarperCollins Christian Publishing, will publish on April 11, 2023. 
"In Created to Dream, Warren helps readers understand how God uses six phases of faith to grow their spiritual maturity while fulfilling the dreams he gives them. Each phase is a test of faith that allows readers to stop wondering if God has forgotten them and begin working with him toward all he has dreamed up for their future," Harper Collins said in a press release announcing the book. 
"Through discussing Scripture and Warren's lived experience, Created to Dream meets readers where they are in the process of seeing God's dream for their lives come to fruition. From the dream to decision to delays to difficulties to dead ends and to deliverance, Warren guides readers through each pivotal stage by providing them with hope, guidance on how to pray, and more. It's a book people will revisit over and over because dreams are not a one-time experience."
The book's title is also similar to an advice piece he wrote in 2015 for Pastors.com, titled "How God Grows You Through the 6 Phases of Faith." In the piece, Warren lists: "dream, decision, delay, difficult, dead end and deliverance."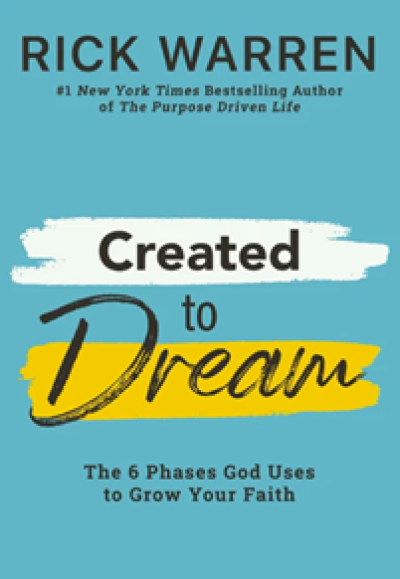 The project marks Warren's first trade book in a decade. He's the author of over 100 books, including The Purpose Driven Life, which topped The Wall Street Journal's bestseller charts as well as Publishers Weekly's charts. By 2020, over 50 million copies had been sold in more than 85 languages.
Warren, the founder of Saddleback Church, a Southern Baptist megachurch in southern California with a weekly attendance of more than 15,000, recently stepped down from his role as senior pastor of the church.
Pastor Andy Wood, who formerly led Echo.Church in the San Francisco Bay Area with his wife, Stacie, took over the leadership of the global church operation in September. 
Over the years, the church has donated more than $1 billion to Christian causes and the development of support ministries and groups focused on HIV/AIDS, grief care and mental health.
Despite the tremendous growth of Saddleback Church, Warren recently urged church leaders to focus on obedience to God's mission rather than boosting congregation numbers, warning that "fast growth can be cancer."
"I'm not really impressed with ministries that grow fast. Fast growth can be a cancer," Warren said in a 2019 message. 
"What I am interested in is the long haul — people who consistently serve Jesus Christ year after year after year.
"I'm interested in finishing well, and I want you to finish well. Your ministry matters to God. It matters to the Kingdom. We need you to stay in the race. We need you to not get tired. We need you to not quit. We need you to not give up. We need you to finish your race."
God, the pastor contended, "did not create you to be somebody else" — and those who focus on pleasing everyone end up experiencing ministry burnout.
"When you get to Heaven, God isn't going to say, 'Why weren't you more like Billy Graham?' The reason we try to fake it is because we try to please everybody. Only a fool would try to do what even God can't do. Even God can't please everybody."