Rick Warren on 'The View': 'Mastercard Saved my Marriage'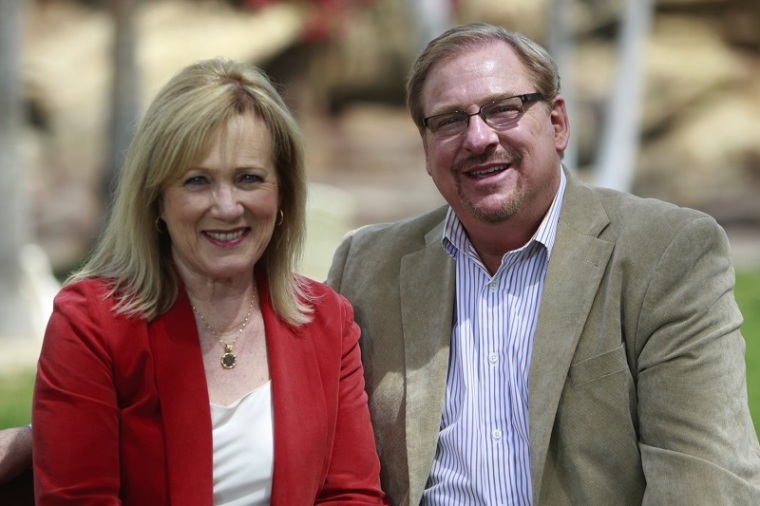 Rick Warren made an appearance on ABC's "The View" earlier today with his wife Kay where they discussed the effort it takes to make their marriage work.
In order to avoid marital issues such as adultery, the Pastor of Saddleback church confesses that he and his wife must make a decision each day to love one another and work consciously to preserve their union.
"[Love] is an emotional decision, but it is also a choice. I choose to love my wife every day," said Warren to the View hosts.
Barbara Walters asked the couple about how they overcame the horrific suicide of their son Matthew and the Warren's confessed that therapy was key and has always been an integral part of helping their relationship.
"Mastercard saved my marriage. We were making $800 a month [years ago], and my counseling bill was $100 a week and I racked up $1500 on a bill, and I should say Marriage Priceless," said Warren, while joking about advertising for the credit card company.
"When people say, I don't have the money to afford counseling, I say well how much is your happiness worth, I would pay a million bucks for what I've got today [with my wife]. This is my best friend," he continued.
Warren explained that it takes God, grace and forgiveness to make a marriage work, with the latter of these being such a crucial element.
"A great marriage is really the union of two great forgivers," he explained.
His wife Kay admitted the differences between her and Rick, and how they work to make those characteristics not damage their relationship.
"The therapy that we've been through is about the tunnel of chaos," said Kay. "To get to intimacy you have to go through the tunnel and so many people aren't willing to. They let their differences tear them apart, instead of saying we have gone through it and on the other side of that has come an intimacy that makes it worth it to stay together."