Rick Warren: Posting Blood Moon Photo on Facebook Had Nothing to Do with End Times
Saddleback Church lead pastor Rick Warren shot down rumors that he had any eschatological intentions when he posted a picture of Monday's lunar eclipse to his Facebook earlier this week.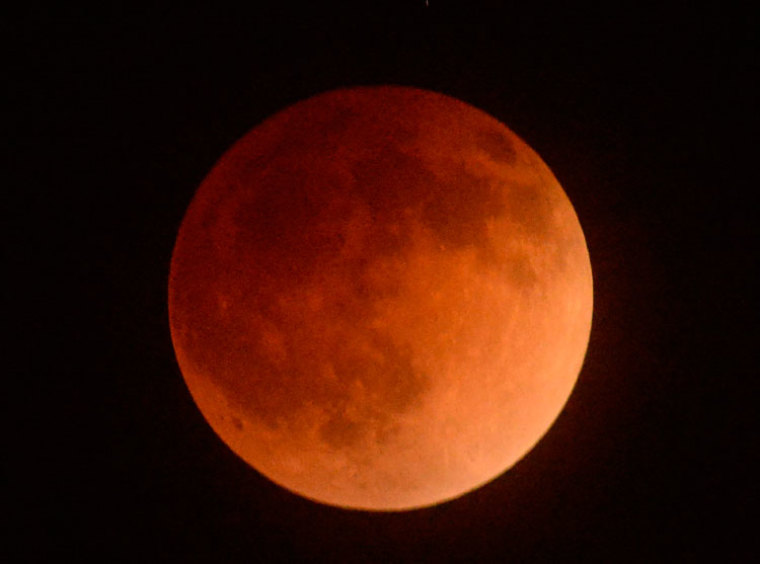 "Friends, when I recently posted a Bible verse with a picture of Monday night's blood I was NOT making a prediction about the timing of Jesus' return. It would be foolish to do that," wrote Warren. "The color of the moon just reminded me of Acts 2:20, (The sun will be turned to darkness and the moon to blood before the coming of the great and glorious day of the Lord.)"
Without referring to John Hagee by name, a Texas megachurch pastor who recently authored Four Blood Moons: Something Is About to Change, which implies that the lunar eclipse correlates with End Times related activities, specifically tied to Israel, Warren spoke out against those trying to read into the natural phenomena.
"The Bible clearly says that NO ONE can figure out the timing of Jesus' return. It's a waste of time. In fact, if anyone claims to know the date, you can be certain it WON'T occur on THAT date - because Jesus said 'NO ONE knows the day nor hour it will happen!'" wrote Warren. "In fact, Jesus admitted that even HE did not know the date of his return! (Only the Father knows.) It WILL happen someday, regardless of scoffers, but it is a waste of time trying to figure out the date. To attempt to figure out something that even Jesus admitted he didn't know - is pure arrogance."
Warren backed up his argument and pointed references in Matthew 24:36-37 and 1 Thessalonians 5:1-2 as explicitly denying that anyone could decipher when Christ might return.
"If you are looking for a specific sign to happen before Jesus returns, here it is from Jesus himself: 'This Gospel of my Kingdom (Good News) MUST FIRST be preached throughout the ENTIRE WORLD, as a testimony to EVERY NATION so EVERYONE hears it, and THEN FINALLY, the end will come.' Matthew 24:14," wrote Warren.
The recent co-author of the diet book, The Daniel Plan , then turned his reference to the Great Commission into a promotion for Saddleback's "The Final Frontier Project," an initiative by the Southern California megachurch to share the Gospel globally.
Warren also argued that churches had a duty to simultaneously share the Gospel at the local and international level: "It is not a sin to be a small church but it is a sin to have a small vision."
"It is interesting that the last topic the disciples wanted to talk about before Jesus ascended back to heaven was prophecy and future events, But Jesus changed the subject! . (Acts 1:6-8) Jesus was far more interested in evangelism and missions than prophecy!" wrote Warren. "We should be too! Instead of teaching about "last things" Jesus changed the subject. Jesus essentially said 'IT'S NONE OF YOUR BUSINESS to figure out the future. INSTEAD I want you to go be witnesses to the entire world.'"
According to NASA eclipse expert Fred Espenak, the blood moon will be visible in North America three more times between now and September 2015, including on Oct. 8, followed by April 4 and Sept. 28 of next year.