Rihanna, Chris Brown Kiss At VMAs, Karrueche Tran Responds (VIDEO)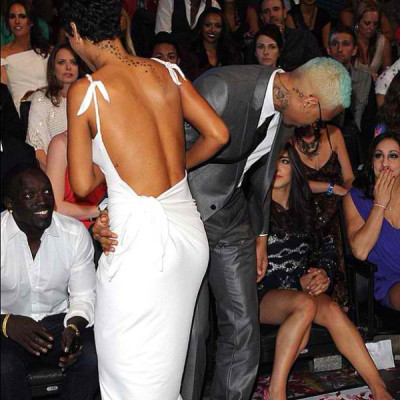 Rihanna and Chris Brown publicly kissed at the MTV Video Music Awards (VMAs) but it was not only fans who were shocked to see them exchange the intimate gesture, new reports suggest that Karrueche Tran was left stunned.
Brown, who decided to attend the awards show at the very last minute, congratulated Rihanna with a kiss after she won the award for Best Video Of The Year. Rumors of a reconciliation began swirling when Rihanna admitted that they still love each other during an interview with Oprah, and their kiss on Thursday night fueled rumors that Brown has left Tran, 24, for the "We Found Love" singer.
Tran, a model, took to Twitter on Thursday and posted the cryptic message "TREAT YOUR GIRL RIGHT," which critics suspect may have been directed at Brown, 23. The singer only decided to attend the awards show because Rihanna personally asked him to, according to reports.
"He knows Rihanna will be there. She texted him on [Sept. 4] and told him 'do what you want to and get ya a-- there — I want to see you.' He was hyped and was like, 'man ---- that, I'm going,'" a source told Hollywoodlife.com adding "[Chris] talked to her on the phone and they been texting all day and at the show."
Rihanna initially congratulated Brown via text after he won the award for Best Male Video, and their flirty exchanges ensued.
"[Chris] on it tonight. Ri texting the [boy] like crazy, congratin' his a--. She on him rt now real tough. He told her thx u," the source said.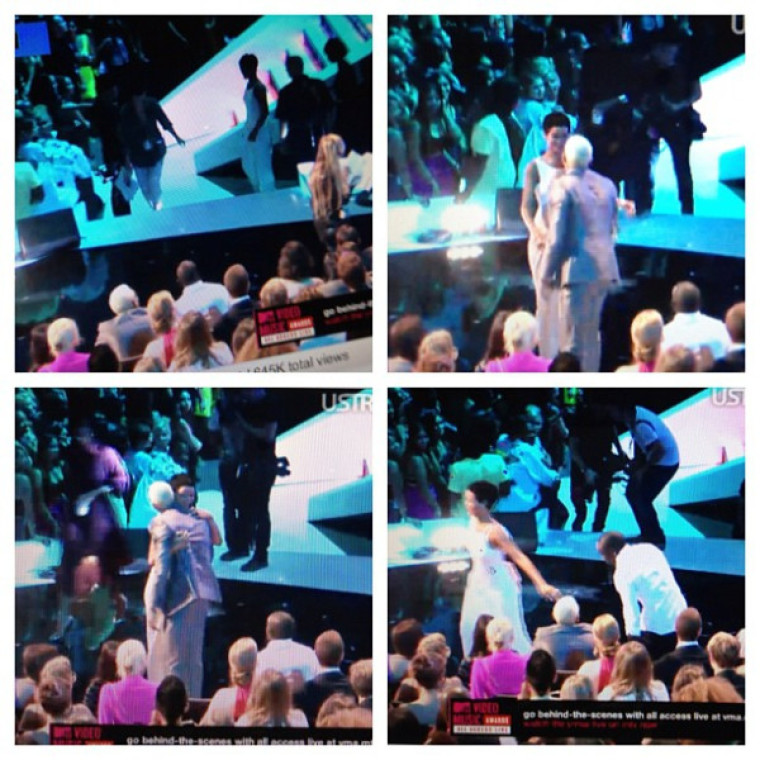 In August Rihanna professed her love for Brown, who was dating Tran at the time, and said that they still spend quality time together despite his relationship with the model.
"I still love him," Rihanna openly told Winfrey. "We're very, very close friends. We built a trust again and that's it. We love each other and we probably always will."
Rihanna ended her 2-year relationship with and Brown in 2009 after he assaulted her during a dispute. The incident saw Brown convicted of domestic assault and surprisingly has not deterred Rihanna from associating with him.
"Absolutely," Rihanna tearfully responded when asked whether Brown is the love of her life."I think he was the love of my life. He was the first love and I see that he loved me the same way. We were very young and very spontaneous. We ran free. We ran wild. We were falling in love going in at a really rapid pace and we forgot about ourselves as individuals."