RNC Pitches Rainbow Coalition of Candidates in Straw Poll For 2016 GOP Presidential Nominee; Christie, Bush, Ryan, Carson and Palin Make List
RNC Pitches Rainbow Coalition of Candidates in Straw Poll For 2016 GOP Presidential Nominee; Christie, Bush, Ryan, Carson and Palin Make List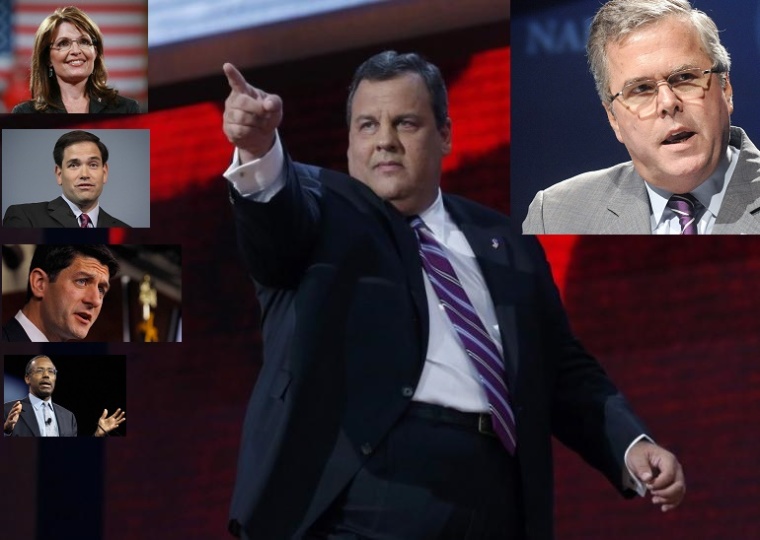 The Republican National Convention pitched a rainbow coalition of 32 potential candidates for the 2016 GOP presidential nominee to supporters online Wednesday. Early reactions indicate there might be a difficult path to selecting the top contenders.
While appearing to address longstanding criticisms of the Party's lack of diversity, the list posted on the RNC's Facebook page Wednesday doesn't divert much from its familiar faces.
There are five females including: Kelly Ayotte, New Hampshire Senator; Nikki Haley, South Carolina Governor; Susana Martinez, New Mexico Governor; Sarah Palin, former Governor of Alaska and Condoleeza Rice, former U.S. Secretary of State.
Black candidates on the list include Rice, retired neurosurgeon and author Benjamin Carson, former CEO Herman Cain and former Florida Congressman Allen West.
Senator Marco Rubio of Florida, Nevada Governor Brian Sandoval, Texas Senator Ted Cruz and New Mexico Governor, Susana Martinez round out the cadre of Hispanics on the list. Louisiana Governor Bobby Jindal and South Carolina Governor Nikki Haley are the two Indian-Americans on the list.
Nationally known GOP figures like New Jersey Governor Chris Christie, Kentucky Senator Rand Paul, Texas Governor Rick Perry, and former Arkansas Governor Mike Huckabee are also featured among the candidates.
Reactions to the list however has been splintered, revealing no clear favorite based on reactions on Facebook and new polling data.
"Well in 2008 we tried the left side, McCain, the middle in 2012 with Mr. Mitt Romney. Maybe we should try a conservative this time?" said Larry Grant on Facebook.
According to commenter Jonathan Hayes however: "Like it or not, Christie is our best chance at winning it in 2016 according to the polls."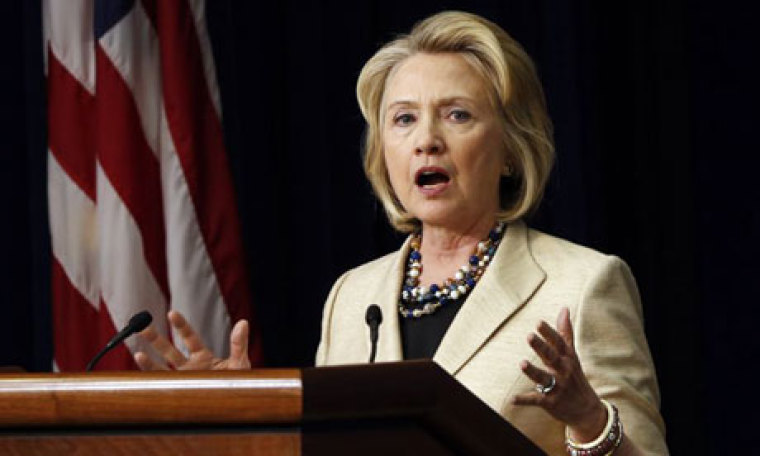 A new Washington Post-ABC News poll highlighted the deep divide in the race for the 2016 Republican nominee on Thursday while confirming Hillary Clinton's commanding 6-1 lead over her rivals to become the 2016 Democratic presidential nominee if she decides to run.
According to the poll, Clinton beats out her Democratic rivals with 73 percent of support from Democrats and Democratic-leaning independents.
On the Republican side however, some six prospective candidates attracted between 10 and 20 percent of Party support. No candidate boasts strong backing from tea party activists or mainline Republicans.
New Jersey Gov. Chris Christie, who public opinion polls showed was near the top of the Republican field last year appears to have suffered politically as a result of the bridge-traffic scandal. Christie is now in third place — with the support of 13 percent of Republicans and Republican-leaning independents — according to the poll data.
He is behind Wisconsin Congressman Paul Ryan who attracted 20 percent of the votes while former Florida governor Jeb Bush boasts 18 percent support. Sens. Ted Cruz, Rand Paul and Marco Rubio attracted 12, 11 and 10 percent respectively.
Of the tea party backers who made up one-fifth of the Republicans polled, Cruz was the most popular with 28 percent of their support. Ryan came in second with 18 percent of the support from that group. Christie had the least support from the tea party Republicans with only six percent of their support. Some 15 percent of other Republicans supported him.
The base of Ryan support was rooted in white evangelical Protestants, young voters and less conservative wings of the party according to the report. Rubio favors well among Republicans with college degrees.
The complete list of potential GOP presidential nominees follows below:
Kelly Ayotte – New Hampshire Senator
Haley Barbour – Former Mississippi Governor
Jeb Bush – Former Florida Governor
Herman Cain – Former CEO
Ben Carson – Neurosurgeon and author
Chris Christie – New Jersey Governor
Ted Cruz – Texas Senator
Mitch Daniels – Former Indiana Governor
Newt Gingrich – Former House Speaker
Nikki Haley – South Carolina Governor
Mike Huckabee – Former Arkansas Governor
Bobby Jindal – Louisiana Governor
John Kasich – Ohio Governor
Peter King – New York Congressman
Susana Martinez – New Mexico Governor
Sarah Palin – Former Alaska Governor
Rand Paul –Kentucky Senator
Ron Paul – Former Texas Congressman
Tim Pawlenty – Former Minnesota Governor
Mike Pence – Indiana Governor
Rick Perry – Texas Governor
Rob Portman – Ohio Senator
Condoleeza Rice – Former U.S. Secretary of State
Marco Rubio – Florida Senator
Paul Ryan – Wisconsin Congressman
Brian Sandoval – Nevada Governor
Rick Santorum – Former Pennsylvania Senator
Tim Scott – South Carolina Senator
John Thune – South Dakota Senator
Scott Walker – Wisconsin Governor
Allen West – Former Florida Congressman