Southern Baptist church where mass shooting suspect Robert Aaron Long was baptized grieves for dead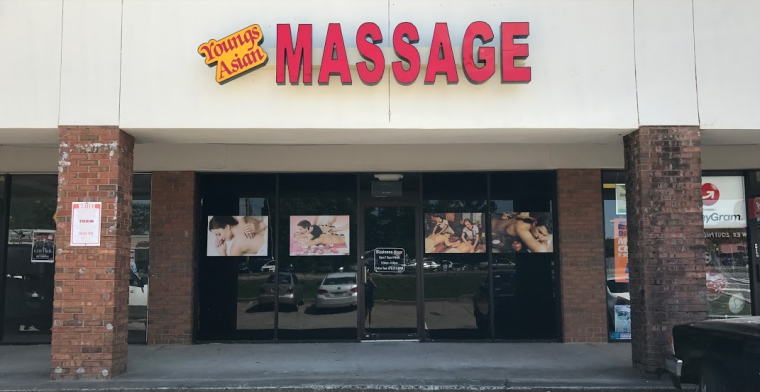 The Southern Baptist church where 21-year-old mass shooting suspect Robert Aaron Long got baptized twice is now grieving for his victims and the families impacted by his deadly shooting rampage at three massage parlors in the Atlanta area that left eight people dead Tuesday, including six Asian women.
Jerry Dockery, the lead teaching elder at the Crabapple First Baptist Church in Milton, Georgia, where Long worshiped with his family, prayed on Sunday that God would use his church to have leaders in various areas of the public and private sector "drawn toward you."
"We pray that Lord, our leaders, our first responders, our teachers, our business leaders to have their eyes and hearts drawn toward you. You'd make Yourself known in this community in a very powerful, personal way. We ask that you use Crabapple Church to bring this to pass," he said.
Asked by The Christian Post on Wednesday to share his thoughts on Long's faith and any possible explanation for what could have driven Long to carry out a mass shooting, Dockery said: "We are grieved to hear the tragic news about the multiple deaths in the Atlanta area. We are heartbroken for all involved. We grieve for the victims and their families and will continue to pray for them. Moreover, we are distraught for the Long family and pray for them as well."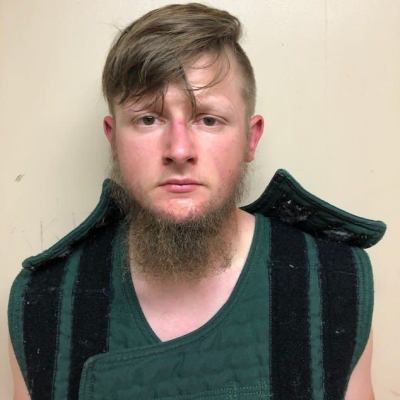 Capt. Jay Baker of the Cherokee County Sheriff's Office told The New York Times that four people died in the first shooting at Young's Asian Massage near Acworth, a northwest suburb of Atlanta, which was reported around 5 p.m. A Hispanic man was also injured.
Atlanta police said officers responded to a robbery at Gold Spa in the northeast part of the city at 5:47 p.m., where they found the bodies of three women with gunshot wounds. While officers were at that scene, they received a call about shots fired at the Aromatherapy Spa across the street where they found another woman's body, The New York Times said.
The Crisp County Sherriff's Office later released images of Long at the scene of the crime and he was quickly arrested.
As news of his arrest spread overnight and his connection to Crabapple First Baptist Church was established, all of the church's social media pages were suspended or made private.
A student who graduated from Sequoyah High with Long in 2017 told The Daily Beast that Long didn't appear to be a violent person.
"He was very innocent seeming and wouldn't even cuss. He was sorta nerdy and didn't seem violent from what I remember. He was a hunter and his father was a youth minister or pastor. He was big into religion," the former schoolmate who spoke on condition of anonymity said.
Posts reviewed by Heavy.com on the church's Facebook page before it was shuttered indicate that Long attended services there with his mother, father and younger sister. His mother reportedly organized events at the church like movie nights. Other posts showed testimony from Long at his baptism in 2018 and he indicated that it was his second time in the water.
"As many of you may remember, when I was 8 years old I thought I was becoming a Christian, and got baptized during that time. And I remember a lot of the reason for that is a lot of my friends in my Sunday school class were doing that. And after that time, there wasn't any fruit from the root that is our salvation," he said.
He likened his spiritual journey to that of the prodigal son story in the Bible and said it helped him to become saved.
"The son goes off and squanders all that he has and lives completely for himself and then, when he finds he's wanting to eat pig food, he realized there's something wrong and he goes back to his father and his father runs back to him and embraces him. And by the grace of God I was able to draw the connection there and realize this is a story between what happened with me and God. I ran away living completely for myself, and he still wants me, and so that's when I was saved," he said.
Minutes from a meeting of the elders at the church showed that as recently as 2018, Long was one of 11 people who served as members of the Student Ministry Team, which "exists to see students receive Jesus Christ as Lord, and walk in Him, being rooted in the faith."
A motive for the killings has not yet been established, but some have connected the shootings to what they see as an uptick in anti-Asian attacks in the wake of the novel coronavirus pandemic.
Chris Chan, an advisory chair for the Asian American Action Fund Georgia Chapter, told The Washington Post that violence toward Asian American businesses "is frightening and alarming."
"We're horrified by the news coming out of GA at a time when we're already seeing a spike in anti-Asian violence. Although details are still unfolding, at least half of the victims appear to be Asian American women. Our hearts go out to the victims & their families. #StopAsianHate" the Congressional Asian Pacific American Caucus noted in a tweet Tuesday.
Popular Bible teacher Beth Moore also weighed in.
"This violence against our Asian American neighbors is from the mouth of hell. Hate acts. It does not stay confined to the heart & mind. It incites the tongue. Untreated, it travels to hands & feet. Hate is murderous. (1Jn 3:15) Stand against it. Speak against it. Pray against it," she wrote on Twitter.
Georgia Sen. Raphael Warnock, who still leads the historic Ebenezer Baptist Church in Atlanta, said he is heartbroken over the killings.
"My heart is broken tonight after the tragic violence in Atlanta that took eight lives. Once again we see that hate is deadly. Praying for the families of the victims and for peace for the community," he tweeted.
Georgia's Gov. Brian Kemp also offered prayers for the victims.
"Our entire family is praying for the victims of these horrific acts of violence. We deeply appreciate the quick apprehension of a suspect by @ga_dps in coordination with local and federal law enforcement," he tweeted Tuesday night.