Robin Williams 'Considered Christ' But He Was Never Set Free, Says Christian Media Critic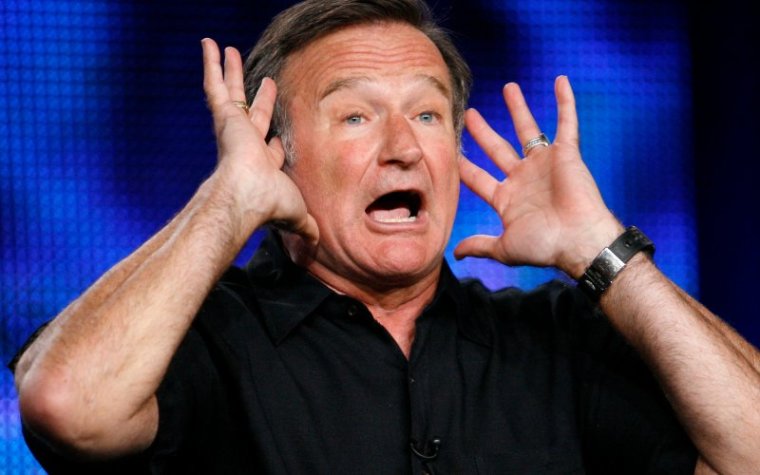 Oscar-winning actor and groundbreaking comedian Robin Williams had an interest in God and religion but he never experienced a genuine conversion or commitment to Christ, says Dr. Ted Baehr, chairman of the Christian Film and Television Commission and editor-in-chief of Movieguide.com.
Baehr, who interviewed Williams on several occasions, said Williams' drug problems were actual demons that he "was trapped by" and although the late actor sought help in Christian facilities, he never found the inner peace he desperately searched for.
"I'm not sure he came to Christ, I'm sure he considered Christ … because when you come to Christ, your life changes 180 degrees. I don't think he had that explicit experience of being set free," Baehr told The Christian Post.
He added, "A lot of people say they've accepted Christ but the bottom line when you do accept Christ is whether if you have been saved and transformed or renewed. We live in an age where everyone is against the authority of God and we think we're saving ourselves. We're actually not saving ourselves, we can only be saved through Jesus."
The film critic also said he fondly remembers his encounters with Williams including a time when they spoke while he was promoting the 1999 "Bicentennial Man" film.
"We talked about how his father grew up in a mainline church and his mother grew up Christian Science so we had some common points to talk about. We discussed the reality of Jesus Christ and the fantasy of Christian Science … the producer would walk in and say, 'this interview has to end.' But he was very interested in trying to explore the meaning of life," said Baehr.
Williams, who was known for his comedic films like "Mrs. Doubtfire," "Flubber," "License to Wed" and others, was "highly introverted" despite being "conspicuously charismatic," said Baehr.
In the past, Williams had been open about his struggles with severe depression, alcohol and cocaine and had entered a rehabilitation center to help him become sober during the last few months.
Despite his fame and success, Williams was truly never happy, explained Baehr "because when you want an abundant life and you don't get it, we get depressed and that's the end of the road."
Baehr noted that Williams, who was found hanging from a belt Monday morning, was a "fascinating intellect" and just like him, he said the entertainment industry is full of people who have a similar background that need prayer "so they do not self-destruct."
"My reaction to the news of death was extreme sadness because suicide is a horrible way to die and it means that he abandoned life itself, I'm not talking about mortal life, I'm talking about eternal life," said Baehr.
Williams is survived by his third wife, Susan Schneider, and three children, Zachary Pym, Zelda, and Cody. His family has not released any information regarding his funeral.