Rodeo Clown Praises God for 'Miracle' After Lightning Strikes Him Twice and He Lives; Vows Better Church Attendance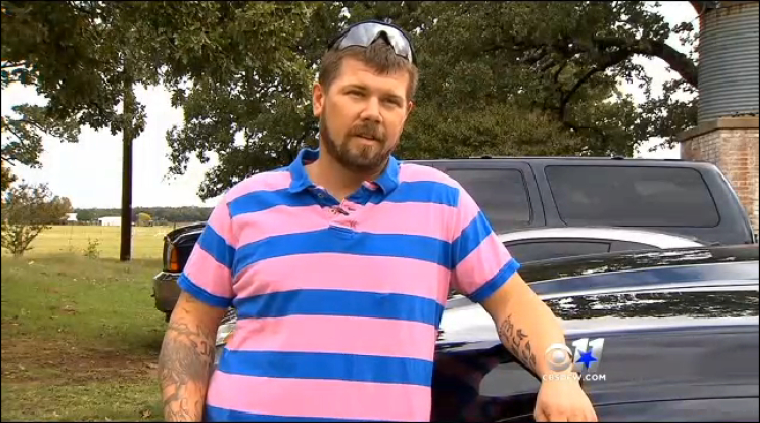 A 31-year-old Texas man who works as a rodeo clown is thanking God for his "miracle" after he survived being struck by lightning twice on Saturday and has vowed to start attending church more frequently.
"I give everything to God," Casey Wagner told CBS. "I owe everything to Him, He's the one that kept me alive. I can tell you one thing, I'm going to start going to church more."
Wagner said he was attending a Rednecks with Paychecks event in Saint Jo, Texas, when Mother Nature unleashed the double whammy of lightning on him and brought him the closest he has ever been to death.
He explained that during the event, where hundreds of fans show up to race off-road and go "mudding" while camping out, a severe thunderstorm began. He said he was searching for shelter from the storm with two friends when they stopped under a tree.
His friend, he said, left him under the tree with his father to go search for a restroom and lightning struck as Wagner and his friend's father stood about five feet away from each other.
"What I remember is just a loud boom and it dropped me to my knees and then it hit me again," said Wagner. "When I got hit, it was just two big ol' flashes and then sparks went everywhere."
The electricity raced up through his right boot, into his body, breezed across his chest then out near his left wrist, said Wagner.
"I had discoloration where it would have popped out," he explained.
Wagner said after he was hit, a nurse kept him calm until he was taken to Nacona General Hospital a few miles away. There, he said doctors ran several tests and monitored his kidneys and heart until his heartbeat was back to normal. He also reportedly lost feeling in his lower right leg and at the exit point on his left arm.
Now, with the exception of some tingling, which doctors expect to go away in a week, Wagner said he is miraculously himself again on Sunday.
"I've got all the feeling back. It just feels like my whole body is waking up from…like if your arm falls asleep, that's how my whole body feels," he said.