Roma Downey, Mark Burnett Give Update on 'A.D.' Series: It Looks Epic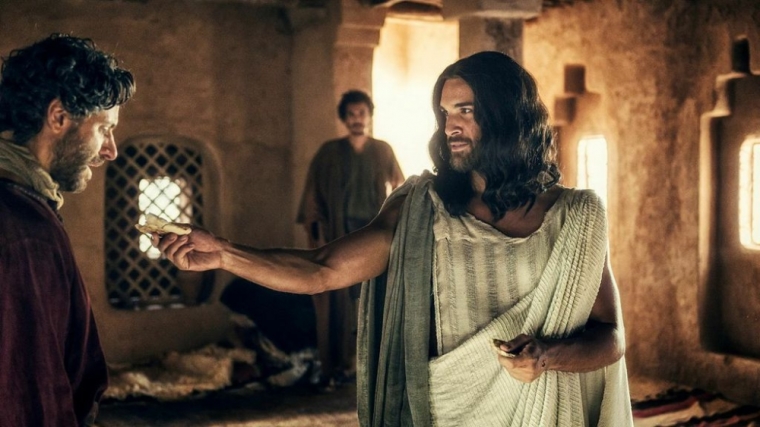 "The Bible" series producers Roma Downey and Mark Burnett offered an update on the next installment to the series, "A.D.," assuring fans the sequel will be a hit.
Set to premiere NBC this Easter Sunday, April 5, "A.D. - The Bible Continues" picks up where "The Bible" left off, depicting the birth of the church. Ahead of the highly-anticipated premiere, Downey and Burnett described the faith-based series as "epic."
"I think 'The Bible' with 100 million viewers just showed everybody, 'Okay, this deserves to be on network TV," Burnett explained to Entertainment Tonight. "It looks epic."
"The Bible" premiered on the History Channel in 2013 where it attracted record ratings. Burnett and Downey, who have been married for eight years, are taking "A.D" to churches around the country where viewers compared the series to some of the biggest television show available today.
"People are loving it," Burnett added. "They're saying that 'A.D.' is kind of 'The Bible' meets 'House of Cards' meets 'Game of Thrones.'"
In addition to telling the harrowing yet uplifting journey of the birth of the church, "A.D" follows the first ten chapters of the Book of Acts, exploring the aftermath of Christ's death and its impact on his disciples as well as his mother Mary and key political and religious leaders of the time. Argentinean actor Juan Pablo di Pace stars as Jesus, while the roles of iconic Bible characters such as Mary Magdalene, John, James, and Simon the Zealot went to actors from all over the world.
"It's a difficult role to cast," Downey said of Jesus in "A.D."
"To find someone who can present themselves with the right amount of strength and beauty and compassion, and we found him in Juan Pablo," the "Touched by an Angel" star continued.
Burnett added that their star actor has a background with the church.
"He's grown up around the church," the producer said. "He's Argentinian, and his mother is a religious painter who has a painting in the Vatican."
Meanwhile, "A.D. – The Bible Continues" premieres on NBC on Easter Sunday at 9 p.m. ET.