Roma Downey, Mark Burnett to Produce New TV Series 'Unveiled' on NBC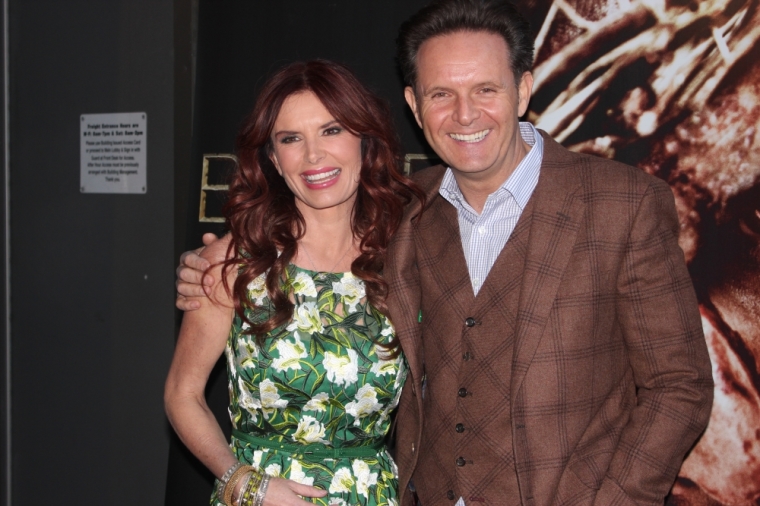 Roma Downey and Mark Burnett are extending their collaboration with NBC from "A.D." this spring to another television series, "Unveiled," the network announced on Friday.
The husband and wife production team are set to premiere "A.D." this Easter, but another one-hour drama based on "flawed guardian angels" who attempt to restore faith and save the lives of those in crises will also make its way to NBC shortly. "Unveiled" will premiere during the 2015-16 season, according to Variety.
Downey and Burnett are acting as executive producers on "Unveiled" alongside John Sakmar and Kerry Lenhart, and Universal Television and LightWorkers Media will produce the series. The guardian angel theme on "Unveiled" could be inspired the hit '90's television series "Touched by an Angel" on which Downey starred as a kind-hearted angel Monica. The role earned the actress international fame as well as an Emmy and Golden Globe Award.
Meanwhile, Downey and Burnett continue to gear up for the release of "A.D.," the follow-up to their hit "Bible" series. The new series will pick up right where the "Bible" left off on a harrowing yet uplifting journey of the birth of the church. Moreover, "A.D." focuses on the first ten chapters of the Book of Acts, exploring the aftermath of Christ's death and its impact on His disciples as well as his mother, Mary, and key political figures of the time.
Burnett recently thanked God for the production of "A.D." at the Television Critic's Association Winter TV Press Tour 2015.
"We couldn't make it any faster," the producer explained. "We are people of deep faith and I believe God's hands are all over it. I believe it was always intended to [premiere] on Easter Sunday."
Agreeing with her husband, Downey added: "It's the perfect launch day, isn't it? We just know there's a hunger for this kind of material. People are hungry for stories of faith and 'A.D.,' we believe, will satiate that hunger."
"A.D." premieres on NBC on Easter Sunday, April 5 at 9 p.m. ET. Watch the trailer here.