Rosie O'Donnell Says Donald Trump 'Will Never Be President'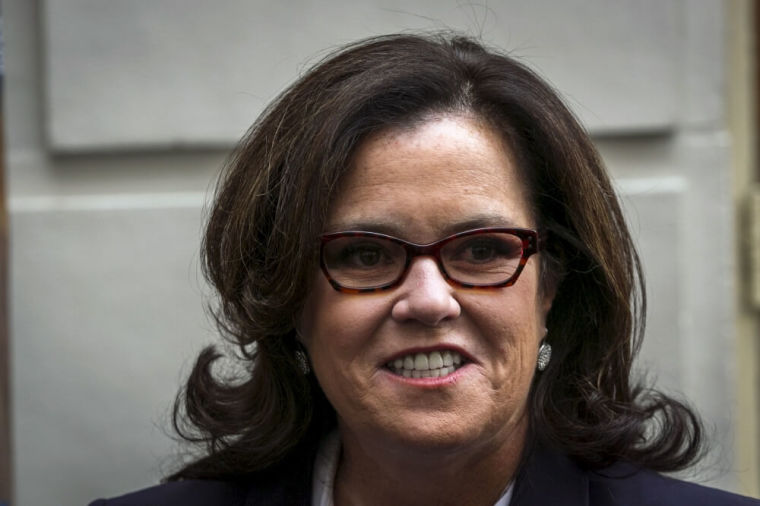 Comedian and actress Rosie O'Donnell continued her feud with Donald Trump this week, saying the businessman "will never be president."
The 53-year-old television personality made her comments while attending the premiere of the Broadway musical "Disaster!," telling "Entertainment Tonight" that Trump will be defeated.
When ET's Carly Steel asked O'Donnell if she could hypothetically entertain the idea of Trump as commander-in-chief, the entertainer again replied: "He will never be president."
Despite O'Donnell's confidence, Trump has been leading in multiple national polls, with the Republican politician recently winning primary elections in Hawaii, Michigan and Mississippi.
The former host of "The Apprentice" and the former host of "The View" have been engaged in a years-long feud with each other, with the two first exchanging words in 2006, when Trump, then a co-owner of the Miss USA pageant, let one contestant keep her crown despite reports of drug use.
The decision resulted in O'Donnell calling Trump a ""snake-oil salesman" on "The View," as well as attacking his history of multiple divorces.
Since that exchange a decade ago, the barbs between the two have continued, with Trump hurling insults at O'Donnell that include "imbecile," "loser," "fat," "obnoxious," and "dumb," among other mean-spirited descriptions.
"She's an extremely unattractive person who doesn't understand the truth. ... I think she's a terrible person. ... She has failed at everything she has done. ... She's a bully and she sucker punches people," Trump told the New York Post in 2006.
O'Donnell has also said her fair share of negative things about Trump, including calling him an [expletive] in 2011.
When asked to explain her thoughts on Trump's current presidential campaign in November ahead of her cameo on Fox's "Empire," O'Donnell told Entertainment Weekly: "It's a nightmare. That's my quote."
O'Donnell has long been an outspoken liberal, and even had her contract with "The View" canceled in 2007 after she had an on-air dispute with fellow host Elisabeth Hasselbeck regarding the Iraq War.
In 2014, O'Donnell detailed the "bullying" she experienced by Trump over the past several years, telling People magazine that she was embarrassed by the national attention she received from the nasty comments.
"Probably the Trump stuff was the most bullying I ever experienced in my life, including as a child," O'Donnell said at the time. "It was national, and it was sanctioned societally. Whether I deserved it is up to your own interpretation."
The celebrity feud has also played a role in the 2016 presidential election. During a Fox News Republican debate in August, moderator Megyn Kelly asked Trump: "You've called women fat pigs, dogs, slobs, disgusting animals. Your Twitter account has several —," to which Trump interrupted "Only Rosie O'Donnell."
Trump then defended his comments on "Fox and Friends" after the debate, saying that Kelly "hit [him] with a very, very hard question."
"That was when I came up with the Rosie O'Donnell statement, which really got tremendous applause. That was the biggest applause in the evening actually, so it was sort of interesting," the real estate mogul added.