Rubio: Paris Attacks and 9/11 Are Part of God's Plan for Our Lives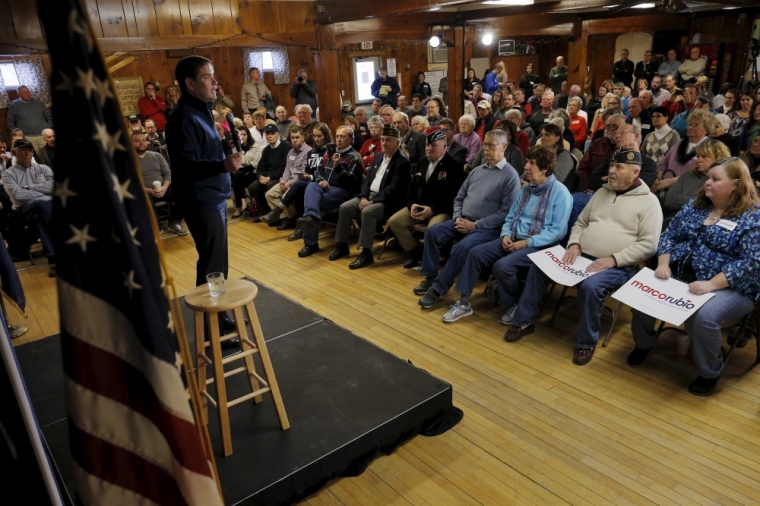 Republican presidential candidate Marco Rubio spoke about seeking God's guidance, arguing that the deadly terrorist attacks in Paris last month and in the United States on Sept. 11, 2001, were both part of God's mysterious plan for the universe.
Florida Sen. Rubio, who is third place in the Real Clear Politics average of national Republican nomination polls, spoke at a campaign rally last Monday in Iowa and was asked by an audience member if he seeks God's guidance when weighing big political and personal decisions.
After answering that he doesn't seek God's guidance as much as he should, Rubio then talked about how "we all doubt our faith everyday" when we question God's plan for our lives.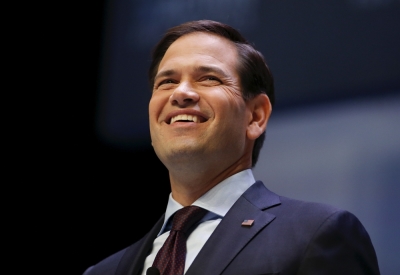 "You doubt your faith when you are confronted with a challenge or problem and you start to have deep anxiety about it. We are biblically ordered not to be afraid," Rubio said. You know why? Because God is telling us that no matter what happens, 'It is part of my plan. I will give you the strength to endure it whether you like it or not.'"
"Everytime we fear, every time we are anxious about something, what we are basically saying is that 'I know that God is very powerful but this problem is so big that not even God can solve it. It's got to be up to me to solve it,'" Rubio continued.
"I oftentimes worry about things, whatever it might be, even silly things like my zipper broke on my pants the other day and I was really upset like, 'How am I going to speak with an open zipper?'"
A video of the remarks was posted to Rubio's campaign website.
The 44-year-old senator continued by saying that even when people pray to God for guidance, they are often not given the answers they want.
"We are ordered to have peace. The peace that you are left with is not the peace of 'it's going to all work out great.' We are not promised that," Rubio stated. "Those of us who share the Christian faith, the only thing we are promised is adversity. We are told you will be discriminated against, hated, you will be persecuted. Obviously, we are fortunate to live in a country where the persecution is relative compared to other parts of the world."
"None of us are promised prosperity," Rubio added. "By peace, the peace that we are promised is the peace of being able to handle whatever comes our way with the spirit of happiness and joy knowing that all this comes from God and is part of his plan, which we don't fully understand."
Rubio then explained that he was asked during a campaign event a few days prior, "Where was God on 9/11? Where was God in Paris?"
"I said, 'where God always is — on the throne in Heaven.' The question was how could God allow these bad things to happen? It always challenges us to understand that God's ways are not our ways," Rubio argued. "What we may interpret as bad, and most certainly is in the case of Paris or 9/11, even that is part of a broader plan for the universe and for our lives that we are just not going to know the answer to. God's ways are not our ways."
Rubio then said that God's master plan confuses people during challenging times just as small children are confused as to why their parents would let doctors hurt them with needles when getting a vaccine.
"All that child understood at 3 years or 4 years of age is that my father and my mother, who love me, is allowing a stranger to stick a needle in my arm, in this case, some other region of the body, and it hurts, it hurts a lot. 'Why are they allowing me to be hurt by this stranger? I don't understand that,'" Rubio said of his child. "But I understood. While that needle hurt for 3 or 4 seconds, that needle was going to prevent something much more dangerous and much more painful and much harder later on."