Russell Brand Scorns Porn, 'Fifty Shades of Grey;' Says He Would Never View Porn Again 'If I had Total Dominion Over Myself'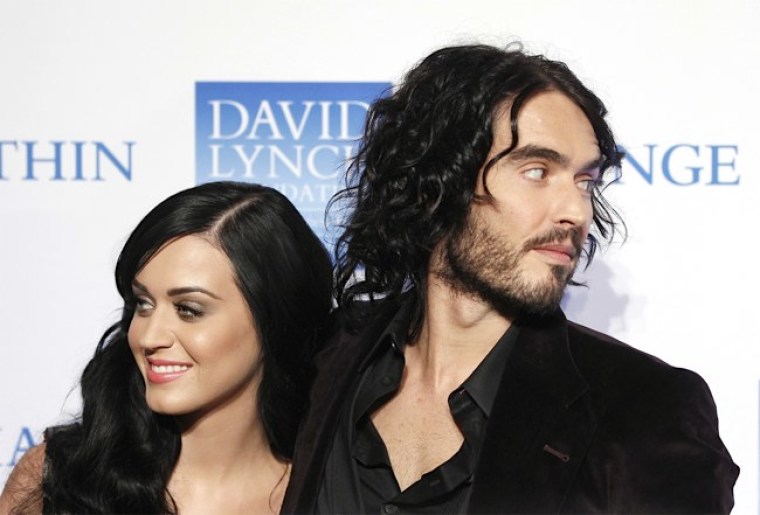 Popular comedian, actor and activist Russell Brand has taken aim at yet another cause, and this time it's the scourge of pornography.
In a new video for Fight The New Drug, a campaign "dedicated to educating and raising awareness on the harmful effects of pornography using only science, facts, and personal accounts," Brand discusses the pitfalls of pornography and why he would never watch it if he had full control over his body. He also dismisses the popular "Fifty Shades of Grey" movie as "cultural smog."
"Pornography is not something that I like. It's something that I have not been able to make a long term commitment to not look at and it's affected my ability to relate to women, to relate to myself, my own sexuality, my own spirituality," Brand confessed.
"… Soft cultural smog like 'Fifty Shades of Grey' is making it impossible for us to relate to our own sexuality, our own psychology and our own spirituality, because this powerful primal resource, whenever it's plugged in, it's jarring and distracting," he continued.
"I think what it is, the circuit in the mind that is connected to sexuality move very quickly. The circuit in the mind that is connected to love and compassion is a little bit slower. So if you're constantly bombarded with great waves of filth. It's really difficult to remain connected to truth," Brand noted.
Before making those comments, Brand pointed out that "our attitudes toward sex have become warped and perverted and has deviated from its true function as an expression of love and a means for procreation." He also said he believes the ubiquity of pornography has made life much more difficult for adolescents.
"I was obsessed with porn when I was a teenager and it was nostalgic mad stuff that makes me sound old. We had to find magazine places and steal things from under beds. Living in the culture now where there's just icebergs of filth floating through every house on Wi-Fi, it's inconceivable what it must be like to be a young adolescent boy now with this kind of access to porn. It must be dizzying and exciting but corrupting in a way that we can't even think about," he added.
Brand also commented on a study in which he noted that the full impact of adolescents viewing pornography isn't known because they haven't yet reached sexual maturity.
"I think my own relationship with pornography is kind of the hub of my feelings of inner conflict and doubt. I know that pornography is wrong, I shouldn't be looking at it, lots of people that work in it are doing so because of the wrong reasons: desperation, self-doubt. I'm sure there are loads of people who work in pornography they will go, 'Hey, I love it.' But there's a general feeling, it's there in your core, if you look at pornography that this isn't what's the best thing for me to do; this isn't the best use of my time now," he explained.
"I don't put that laptop lid down and think, 'There, what a productive piece of time spent connecting with the world.' I feel like if I had total dominion over myself I would never look at pornography again. One day at a time, I would kick it out of my life," he said.
Watch the full video of Russell Brand's thoughts on pornography below: