Russell Moore, Faith Group Leaders Urge Republicans to Pass Prison Reform as a 'Conservative Legacy'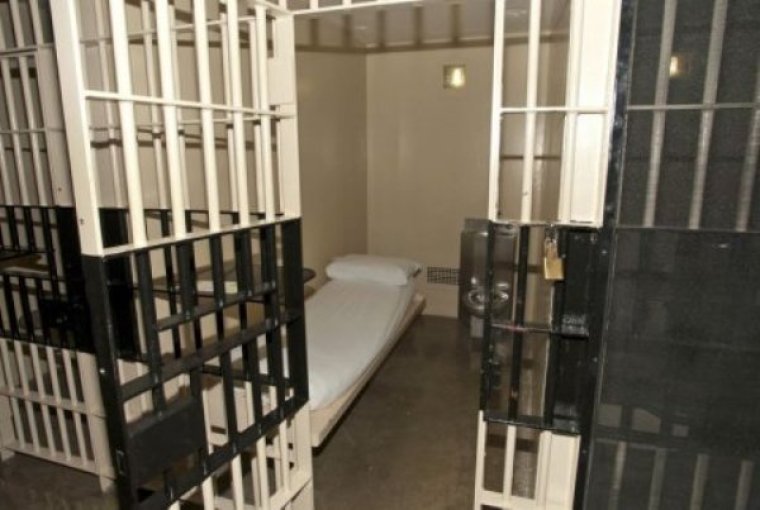 Leading Southern Baptist Convention ethicist Russell Moore and other faith group leaders have sent a letter calling out Congress for lagging far behind the states in passing common-sense criminal justice reforms, arguing these reforms are a "conservative legacy."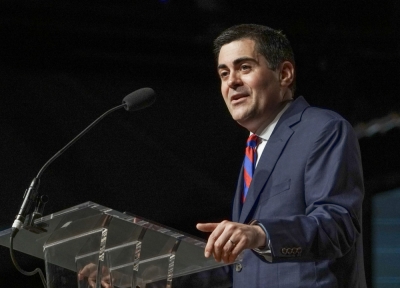 Moore, president of the Southern Baptist Convention's Ethics & Religious Liberty Commission, and seven other conservative leaders, have signed onto a letter urging Republican congressional leaders to pass federal sentencing reform legislation and other measures similar to ones passed at the state level that have helped reduce recidivism and crime rates and have also helped greatly reduce taxpayer burden in states.
The letter was sent on Thursday to House Speaker Paul Ryan, R-Wis., House Majority Leader Kevin McCarthy, R-Calif., Majority Whip Steve Scalise, R- La., and House Republican Conference Chair Cathy McMorris Rodgers, R-Ore. It specifically mentioned three pieces of legislation that are a part of a larger criminal justice reform effort being led by House Judiciary Committee Chair Bob Goodlatte, R-Va.
The bills include the Sentencing Reform Act, the Recidivism Risk Reduction Act, and the Criminal Code Improvement Act, and have all been passed by the House Judiciary Committee.
"More than 30 states, including Georgia, Mississippi, Oklahoma, South Carolina and Texas, have enacted and implemented justice reinvestment initiatives focused on rehabilitation and treatment," the letter states. "These state-led reforms have made communities safer by successfully reducing recidivism and saving taxpayers billions of dollars that had been slated for prison expansion and construction costs. Most importantly, even as prison populations declined, states saw crime rates fall."
"The federal government is lagging far behind these state reforms," the letter continued. "In 1980, the number of prisoners in the federal corrections system hovered around 25,000. By 2013, that number skyrocketed to more than 219,00. Over the same period, related costs jumped $970 million to 6.7 billion. In FY 2015, the BOP received more than 6.9 billion in funding."
The letter was spearheaded by the conservative-libertarian non-profit FreedomWorks and its president Adam Brandon. Feedback from all the other organizations involved was also taken into account.
Along with Brandon and Moore, the letter was also signed by Craig DeRoche, senior vice president for advocacy and public policy at Prison Fellowship, Timothy Head, executive director of the Faith & Freedom Coalition; Grover Norquist, president of Americans for Tax Reform; Leon Wolf, editor of RedState; Eli Lehrer, president of the R Street Institute; and Andrew Clark from Generation Opportunity.
The letter comes as Ryan stated in July that he will bring about six criminal justice reform bills to the floor of the House for consideration in September.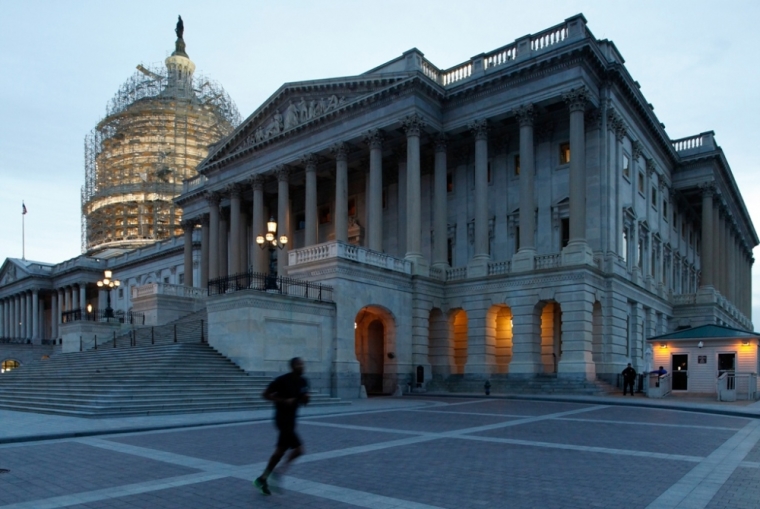 "We have a real opportunity right now to pass conservative criminal justice reform through the House of Representatives, but time is critical," Brandon told The Christian Post in a statement. "That's why FreedomWorks is mobilizing our community of freedom-loving grassroots activists to call their congressmen and urge them to support the Sentencing Reform Act, the Recidivism Risk Reduction Act, and the Criminal Code Improvement Act. Conservative states have already paved the way for criminal justice reform, but Congress has lagged behind. I'm optimistic that we can change that in the coming days."
The letter notes that although the federal prison population has dropped to below 200,000 inmates, there are still some challenges that remain, such as a growing federal corrections budget.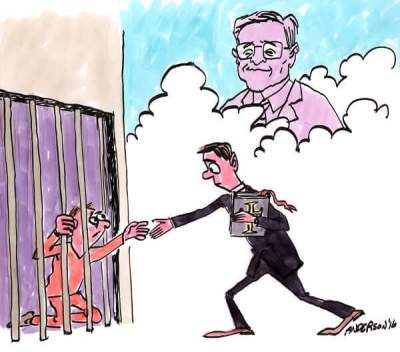 According to Department of Justice Inspector General Michael Horowitz, the budget for the Federal Bureau of Prisons is growing at almost twice the rate of other Justice Department agencies and now accounts for about 25 percent of the Justice Department's total budget.
While the Sentencing Reform Act modified mandatory minimum sentencing requirements for a number of non-violent offenses, the Recidivism Risk Reduction Act would instruct the Attorney General to create a Post-Sentencing Risk and Needs Assessment System that would be required to assess every federal prisoner to figure out if they have a high or low risk to become a repeat offender.
As more than 95 percent of people who go to prison get released, the bill aims to put programs in place to help prepare inmates to integrate back into their communities and not commit any more crimes that would require them to go back to prison.
Additionally, the bill would make it possible for non-violent offenders who have earned time credits to eventually become eligible to serve the rest of their sentences in halfway houses, in home confinement or under community supervision.
The Criminal Code Improvement Act attempts to "reverse the epidemic of over-criminalization that is currently haunting federal criminal law." As there are over 5,000 criminal statutes and over 300,000 federal regulations with criminal penalties, the bill attempts to protect people who don't knowingly commit federal crimes.
"The bills unanimously passed by the House Judiciary Committee are an extension of common sense reforms that have been passed and implemented in Republican states," the letter concludes. "Indeed, this is a conservative legacy, and one that Republicans in the House of Representatives should warmly embrace."