Russia investigation complete, Mueller attends same church Trump attended last week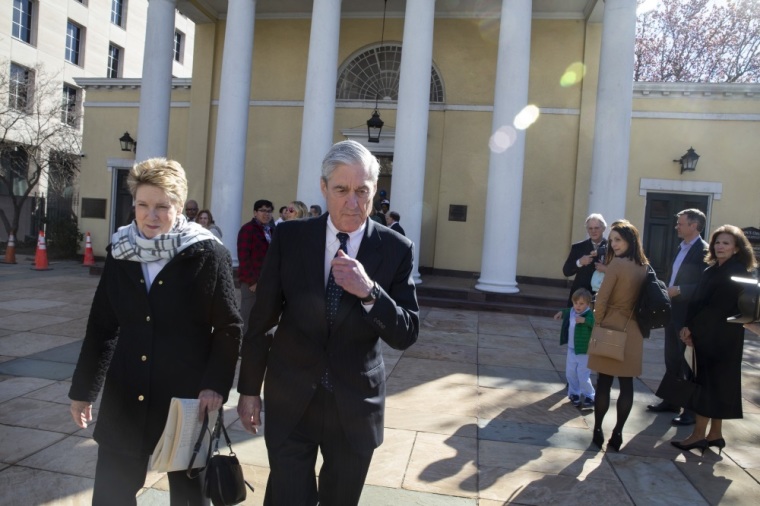 Special Counsel and former FBI director Robert Mueller was spotted attending worship at the church near the White House that President Donald Trump and his wife attended last week.
Last Friday, Mueller submitted his final report to Attorney General William Barr, concluding an extensive and closely watched investigation into Russian interference in the 2016 election.
Mueller and his wife Ann went to services on Sunday at St. John's Episcopal Church of Lafayette Square, a congregation that traces its roots to the early nineteenth century.
Mueller was raised Presbyterian, but was married in The Episcopal Church. According to getreligion.org in a 2017 article, in the past he has been a regular attendee of St. John's.
For more than two years, Mueller oversaw an independent investigation that looked into questions of whether President Trump colluded with Russia to win the 2016 election and obstructed justice.
Attorney General Barr released a four-page summary to the House and Senate Sunday, explaining that there would be no more indictments and that there was no evidence of collusion.
On the obstruction of justice accusation leveled against Trump, Barr quoted the report directly saying the investigation "does not exonerate" Trump. But, the attorney general appointed by Trump in December concluded, the evidence was "not sufficient to establish that the President committed an obstruction-of-justice offense."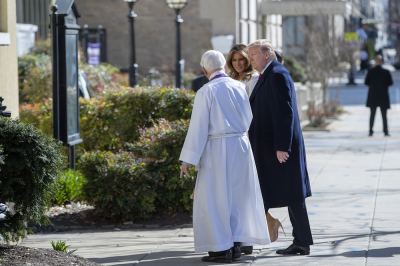 Last week, on St. Patrick's Day, President Trump and his wife Melania attended St. John's Church. They were officially greeted by interim rector the Rev. W. Bruce McPherson.
Trump rarely attends regular worship services. According to Bloomberg News reporter Jennifer Jacobs, Trump "does occasionally attend holiday services at Bethesda-by-the-Sea when he's at Mar-a-Lago."
St. John's held its first worship service in 1816 and is known as "the Church of the Presidents," as the church stakes claim to having had every president beginning with James Madison attend worship there at least once.
St. John's sanctuary has a pew, known as "Pew 54" or "The President's Pew," which is specifically reserved for the commander in chief.