Rwanda genocide 25 years later: How a Christian nation overcomes its troubling past
25 years later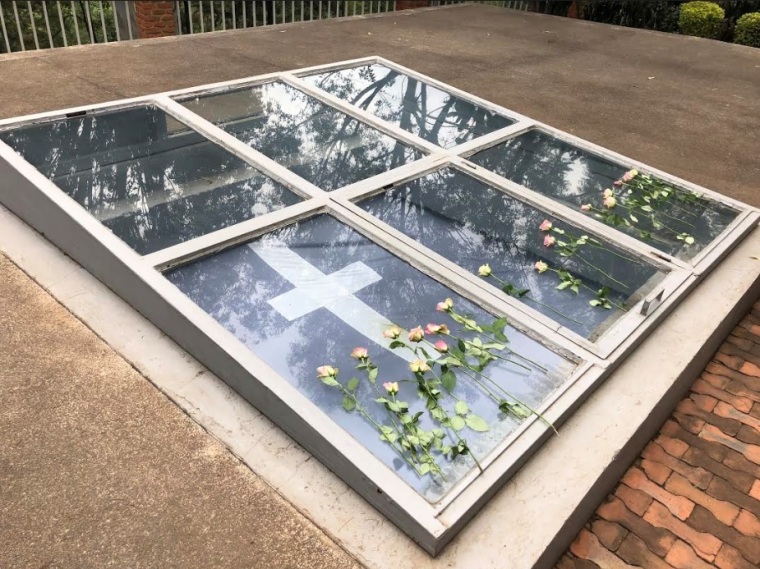 When World Vision started its work in Rwanda 25 years ago, Rwanda was in a time of darkness, despair and confusion.
It was a "time of death," Sentozi, the World Vision Integrated Programs Manager, told reporters after a lunch at the Hotel des Milles Collines, a hotel in Kigali's downtown district known for having harbored 1,268 people displaced during the genocide.
The hotel was the focal point of the award-winning 2004 film "Hotel Rwanda," which gave the whole world a glimpse of how horrifying the genocide was and how the international community basically abandoned Rwandans during their time of need. 
Moving past the atrocities that occurred a quarter-century ago, Sentozi said there were many people willing to work alongside the RPF-led government to not only rebuild what had been destroyed but reshape Rwanda's trajectory.
According to Sentozi, the government set three key priorities for building a high-level nation: stay together, be accountable and think bigger.
"Those three strategic thinking shaped this country on a different way," Sentozi said.
But in order for reconciliation to happen, many Rwandans say that it required a true reconciliation that only God can provide through the work of his people.
Sentozi explained that it really took almost a year before World Vision was able to figure out how to work in a community where there was a "total loss of trust."
"[N]ot only trust between communities but also you couldn't trust either church leaders or government, some of their relatives and some of their neighbors, friends that used to be friends," he explained. "People were [doubting] that God exists because they would question that 'If God is almighty, why couldn't He not stop this from happening? If God is a god of love, what did I do for my relatives to die?'"
For many having seen even their spiritual leaders participating in genocide, they would ask: "Why should I go to church? To do what?"
World Vision eventually operated its peace and reconciliation efforts through churches across the country to try to not only reconcile neighbors but restore community trust back into churches. World Vision also supported the construction and rehabilitation of churches.
"At the beginning, it was very difficult to talk to those souls, those spirits and those emotions of people," Sentozi admitted. "But, people kept consistently praying and relying on God."
Over the last 25 years, Sentozi said, World Vision's programs have taken different shapes and forms depending on the need of the communities.
In 2000, the government set its Millennium Development Goals and had started thinking strategically about its area development programs.
While there are a lot of countries in Africa trying to foster economic and social development, Sentozi believes Rwanda is "progressing differently from the other countries."
He said that the participation of citizens in rebuilding the country "is higher" than it is in Rwanda's neighboring countries like Uganda or the Democratic Republic of Congo.
"Why? I would attribute the strong leadership that we have that was the clear direction," he contended.  "They have tried to be very consistent in bringing programs that are transforming the lives of the communities."
"You will find that there is a sense of commitment from the government but also the community for the wellbeing of this country," he added. "You will not find any other country where we have this one day each month of where everyone comes together to work hard to build this country, to make the roads, build the houses, build the schools and services. It is unique."
However, many have criticized the strict nature of the way the Rwandan government operates.
One example is the fact that the government threatens to fine people who do not participate in the monthly national cleanup days. The monthly cleanup days were instituted in 2009, which not everybody Rwanda approves of. In Kigali, people are banned from driving during those cleanup days.
As the Rwandan government seems to have a fascination with the cleanliness of its streets, the government has also banned plastic bags.
While the Kagame government has been described by critics as "efficient repression" that exerts "control over daily life in Rwanda through a network of surveillance," there is no denying that the government has at least fostered a sense of unity and sparked development in a part of the world plagued by corruption and violence.
"From the time you just cross the border, you can sense it, you feel it," Sentozi, a Rwandan native and a father, contended. "There has been that determination of Rwandans to build a new nation, a new country. We believe in the new leadership because they were trying to destroy everything that was dividing people and building something that would bring together."
While the genocide pushed some people further away from God, it was also a time in which people were drawn closer to God because of their miraculous survival.
It was the Bible's command for forgiveness that inspired someone like Alice Mukarurinda in Rwanda's Eastern Province to forgive and work with a man who cut off her arm to rebuild their torn community.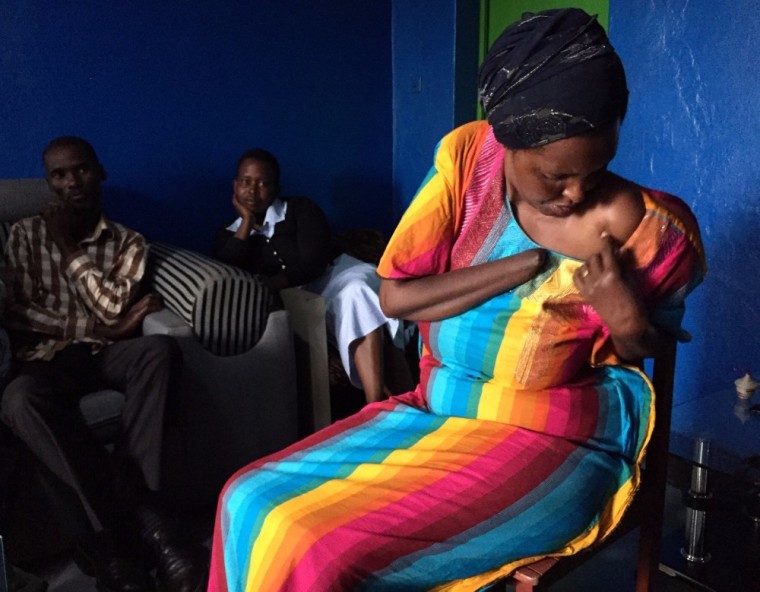 Alice is part of an association of about 30 genocide survivors and perpetrators in their local community of Nyamata that has worked to rebuild dozens upon dozens of local homes and buildings.
Hutus and Tutsis working side-by-side to make their community better seemed unthinkable in 1994.
At a time in which minor disagreements and transgressions can sour relationships of friends and family the world over, perhaps Christians in the West can learn from their Rwandan brothers and sisters who have, after years, put aside the pain of genocide to create a better future for themselves.
Despite the agony she suffered from the loss of her hand and countless loved ones, Alice said that what led her to forgive was the fear that not forgiving would keep her from inheriting the kingdom of God.
"I want people to know that as of today, there are no Hutus or Tutsis here," Alice assured. "We are all united and reconciled. I want people to know that ... we are all Rwandans. Above all of it, there is God."