'Historic night': Saddleback Church ordains first female pastors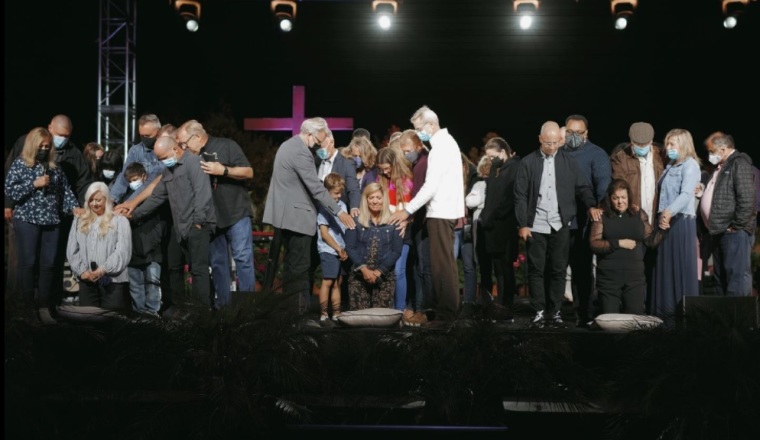 Saddleback Church, the California-based megachurch headed by Pastor Rick Warren, announced that they ordained their first three female pastors, despite being affiliated with the Southern Baptist Convention, which prohibits female ordination.
In an announcement posted to their Facebook page on Friday, Saddleback said that they had a "historic night" on Thursday when they ordained their first three female pastors.
"We ordained our first three women pastors, Liz Puffer, Cynthia Petty, and Katie Edwards," Saddleback Chuch said in the post. "We commissioned three new elders, Anthony Miller, Jeremiah Goley, and Jason Williams! And we appointed Pastor Johnny Baker as the new global leader of Celebrate Recovery!"
As of Saturday afternoon, the Facebook post garnered around 575 likes and over 360 loves, but it has also garnered some critical comments from those opposed to female ordination.
The Christian Post called Saddleback Church on Saturday afternoon for comment and to confirm whether the church will continue to be part of the Southern Baptist denomination. The church was closed at the time, however. 
Owen Strachan, a theology professor at Grace Bible Theological Seminary, posted a comment labeling the ordination as an example of "unbiblical developments," adding that the "time to leave is NOW."
"Now is the time to leave and find a sound congregation. Do not delay. There is no spirit of competition in what I write here; what Saddleback is doing grieves me, and I have no doubt grieves many in the congregation," posted Strachan, himself getting more than 140 likes and loves as of Saturday afternoon.
"Churches that affirm women pastors are opposing the Word of God, and opposing the Word of God means opposing God himself," Strachan added. 
To justify his stance, Strachan cited 1 Timothy 2:9-15, which includes the verse in which Paul writes: "I do not permit a woman to teach or to assume authority over a man; she must be quiet."
In recent years, there has been much controversy over the SBC's stance against the ordination of female pastors, with some churches and individuals leaving the denomination over the position.
In 2020, before the lockdowns in response to the COVID-19 pandemic, some SBC pastors demanded that Hosanna Wong, teaching pastor at EastLake Church in Chula Vista, California, should not be a featured guest of the SBC Pastors' Conference.